Distance from Jaffna – 33 km (55 minutes) to Kurikadduwan Harbor + 1 hour ferry ride
Wild Horse Sanctuary is situated in Delft Island in the Northern Province of Sri Lanka. It is the only wild horse sanctuary in Sri Lanka and is home to about 1000 horse. These wild horses are believed to descend from the horses which inhabited Delft Island when the Portuguese were ruling. It is a truly natural and wildlife paradise with wild horses and coral reefs.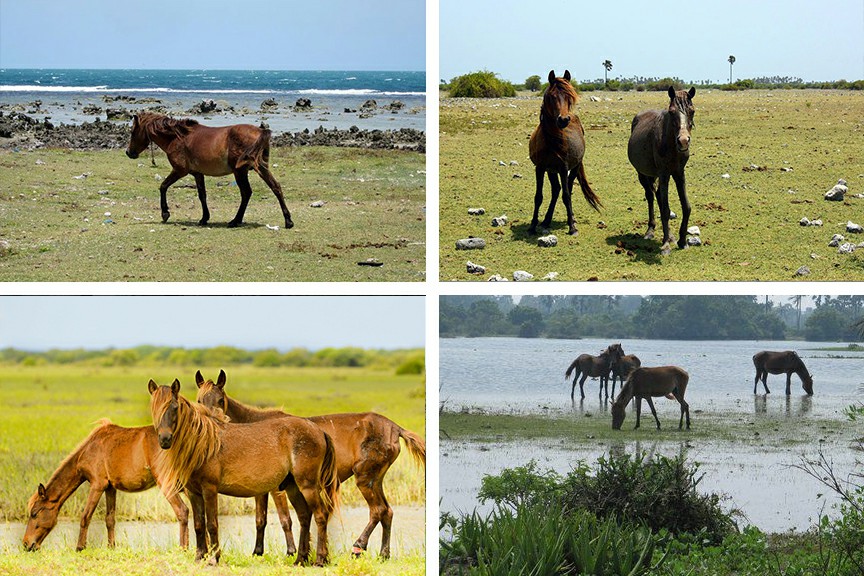 Getting to Wild Horse Sanctuary
From Jaffna travel along the Jaffna-Pannai-Kayts Road and Valukkairaru-Punkudutivu-Kurikadduwan Road up to Kurikadduwan Harbor to get the Kurikadduwan Jetty which carries passengers in an hour long trip to Delft Island where the Wild Horse Sanctuary is located.
Google Location