Distance from Jaffna – 34.1 km (55 minutes)
Vallipuram Alvar Vishnu Kovil is an ancient Hindu temple which is situated in Vallipuram, Point Pedro in the Jaffna peninsula. It is considered as one of the oldest Hindu temples in Jaffna and is dedicated to Lord Vishnu. The entire temple including the entrance, depicts many stories related to the divine powers of Lord Vishnu who is known to be the preserver and protector of the universe, in Hinduism. The temple conducts a festival annually during the months of September/ October which is determined as per the lunar calendar.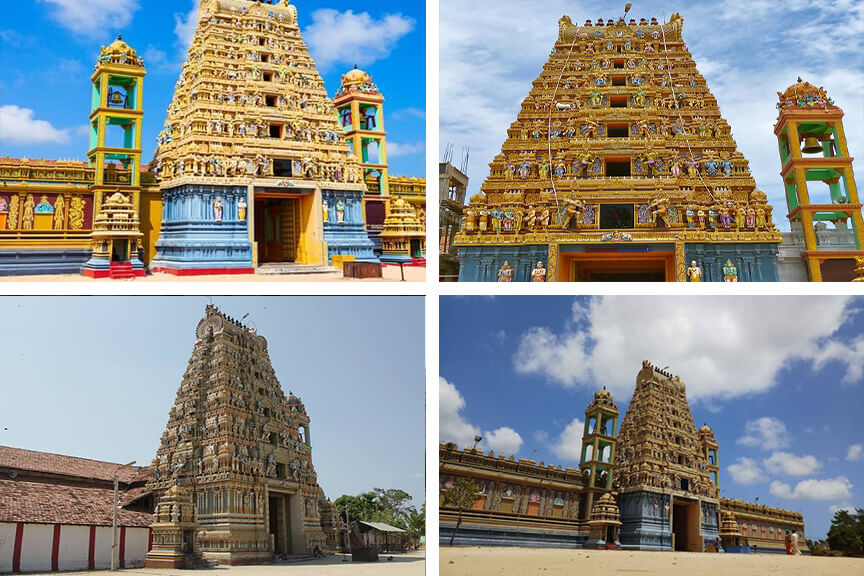 Getting to Vallipuram Alvar Vishnu Kovil
From Jaffna travel along the Jaffna-Point Pedro Road passing Nallur, Siruppiddy and Karaveddi up to Vallipuram in Point Pedro to reach the Vallipuram Alvar Vishnu Kovil.
Google Location