Distance from Jaffna – 24.2 km (24 minutes)
Sangupiddy Bridge is a road bridge which is built across the Jaffna lagoon. This bridge notably connects the Sangupiddy village in Kilinochchi district with Karaitivu Island in Jaffna district. The bridge was inaugurated on 16th January 2011 and is one of the only two road bridges connecting the Jaffna Peninsula with the mainland. The Sangupiddy Bridge is part of the Jaffna-Mannar Highway (A32) and reduces the journey from the south of Sri Lanka to Jaffna by 110 km or 3 hours.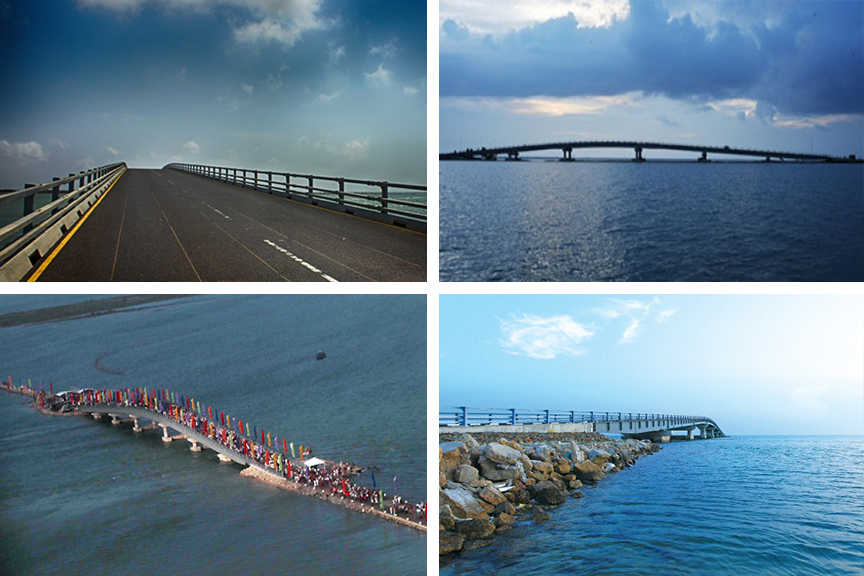 Getting to Sangupiddy Bridge
From Jaffna travel approximately 24 km along the Kandy – Jaffna Highway and Navathkuli – Karativu – Mannar Highway to reach the Sangupiddy Bridge.
Google Location