Distance from Jaffna – 900 m (3 minutes)
Our Lady of Refuge Church is a Catholic church which is situated in 4th Cross Street in Jaffna. It is a relatively old church which was built during the Portuguese rule of Sri Lanka. It is situated several meters away from the Jaffna Bus Stand and Jaffna Railway Station making it a very convenient location to access. The church conducts services which are attended by Catholics of the area.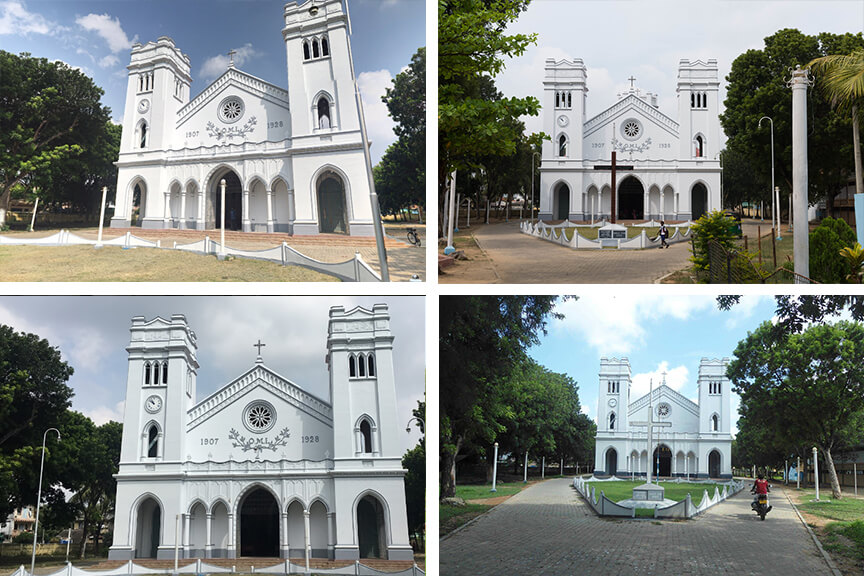 Getting to Our Lady of Refuge Church
From Jaffna travel along Hospital Street and turn to 4th Cross Street to reach the Our Lady of Refuge Church.
Google Location