Distance from Jaffna – 20.3 km (31 minutes)
Naguleswaram Temple is a Hindu temple which is situated in Kankesanturai in the Jaffna peninsula. The temple is considered to be one of the oldest shrines located in the region and is located close to the Keerimalai Hot Springs which is believed to carry miraculous powers and curative properties. The temple was destroyed many times in history during the Portuguese reign and the civil war of Sri Lanka. It was majorly expanded and reopened in 2012. Naguleswaram Temple is dedicated to Lord Shiva and is popular for the religious activities carried out on the "Aadi Amaavaasai day" which falls on the Tamil month of "Aadi".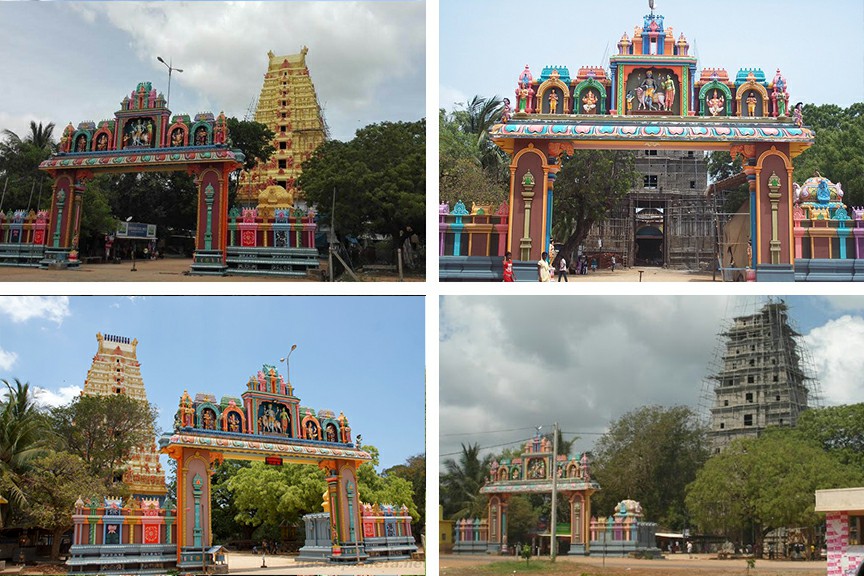 Getting to Naguleswaram Temple
From Jaffna travel along the Jaffna-Kankesanturai Road passing Kuppilan, Tellippalai and Maviddapuram up to Kankesanturai to reach the Naguleswaram Temple.
Google Location