Distance from Jaffna – 35.7 km (1 hour 21 minutes)
Nagadeepa Purana Viharaya is an ancient Buddhist temple which is situated in the Jaffna district. It stands among the sixteen holiest Buddhist temples in Sri Lanka, known as the "Solosmasthana", in Sinhala. The temple area is known to be the where Lord Buddha visited five years after attaining enlightenment during his second visit to the country. The purpose of this visit was to settle a dispute between two Naga kings, Chulodara and Mahodara. The dispute was over the possession of a gem-studded throne at Nagadeepa.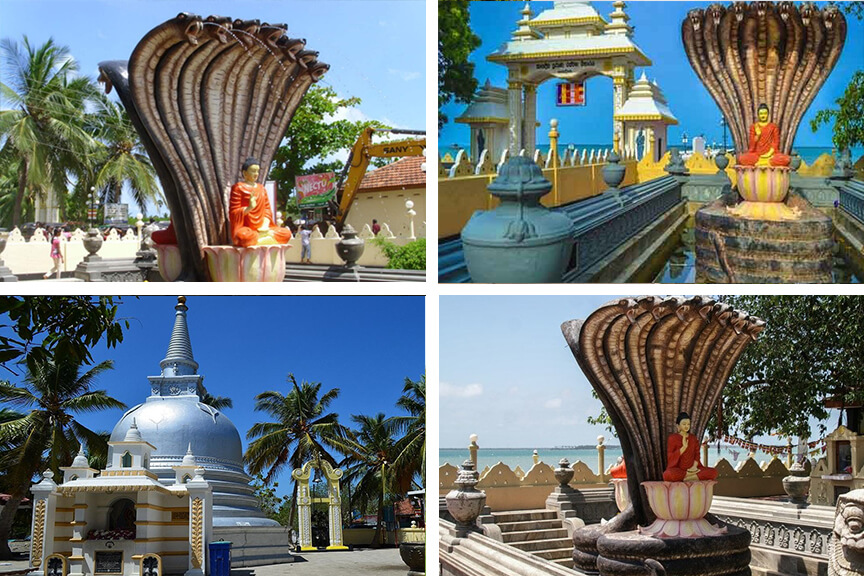 Getting to Nagadeepa Purana Viharaya
From Jaffna travel along the Jaffna-Pannai-Kayts Road and the Valukkairaru-Punkudutivu-Kurikadduwan Road up to Kurikadduwan Harbor to get the Kurikadduwan Jetty which carries passengers in a 30 minutes long trip to the Nagadeepa Island where the Nagadeepa Purana Viharaya is situated in Main Street.
Google Location