Distance from Jaffna – 37.5 km (1 hour 26 minutes)
Nagadeepa Island is a tiny island which is situated close to Jaffna in the northern part of Sri Lanka. It is also known as Nainativu and is believed to have been inhabited by the Naga tribal people in the past. Two important temples are located on this island, the Hindu shrine of Nagapooshani Amman Temple and the Buddhist shrine of Nagadeepa Viharaya.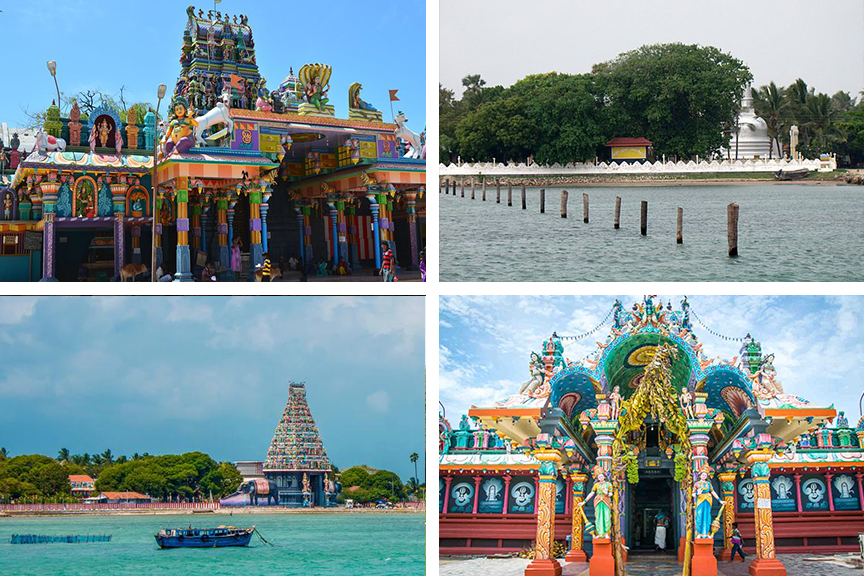 Getting to Nagadeepa Island
From Jaffna travel along the Jaffna-Pannai-Kayts Road and the Valukkairaru-Punkudutivu-Kurikadduwan Road up to Kurikadduwan Harbor to get the Kurikadduwan Jetty which carries passengers in a 30 minutes long trip to the Nagadeepa Island.
Google Location