Distance from Jaffna – 13.0 km (26 minutes)
Kadurugoda Viharaya is an ancient Buddhist temple which is situated in Chunnakam in the Jaffna district. The temple is one of the very few Buddhist temples remaining in Jaffna among the large number of Hindu temples of the district. It is maintained by the Sri Lanka Army and has been declared as an archaeological site in Sri Lanka. It is believed that Sangamitta Theri visited this temple on the way to Anuradhapura from Dambakolapatuna when she arrived to Dambakolapatuna Lanka with a sapling of the Sri Maha Bodhi. This was during the reign of King Devanampiyatissa of the Anuradhapura era.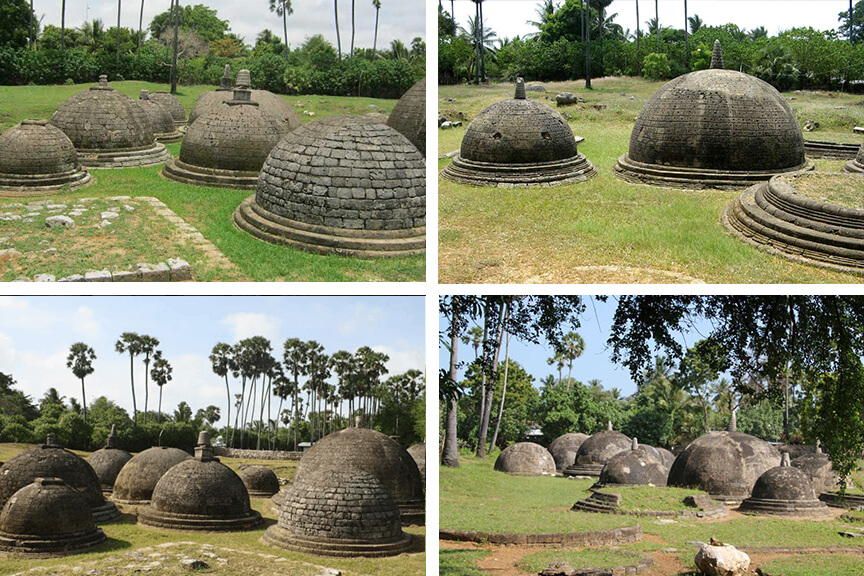 Getting to Kadurugoda Viharaya
From Jaffna travel along the Jaffna-Kankesanturai Road and Uduvil Road passing Uduvil and turn to Puttur-Kantarodai Road to reach the Kadurugoda Viharaya.
Google Location