Distance from Jaffna – 2.6 km (7 minutes)
Jaffna Fort is a fort which was built by the Portuguese in 1618 following the invasion of Jaffna by the Portuguese. Built using granite stones, the Jaffna Fort was renovated by the Dutch in 1680. It is located near Gurunagar which is a coastal village of the North. The fort was named as Fortress of Our Lady of Miracles of Jafanapatão due to many miracles attributed to the statue of Virgin Mary in the church nearby. Jaffna Fort is popular as a location for amazing views of sunset.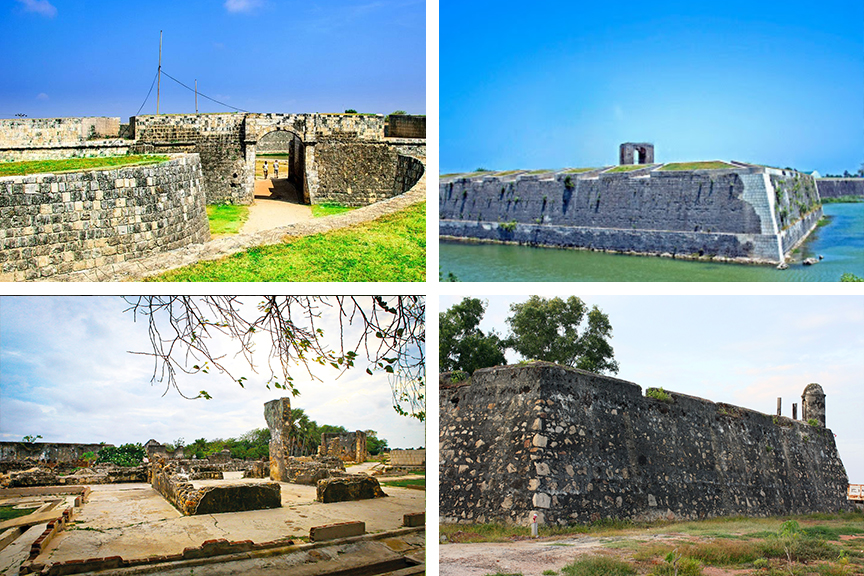 Getting to Jaffna Fort
From Jaffna travel along the Kandy Road and turn to Jaffna-Ponnalai-Point Pedro Road to reach the Jaffna Fort.
Google Location