Distance from Jaffna – 650 m (2 minutes)
Dutch Kachcheri Building is a historical landmark which is situated along the Kandy Road in Jaffna. What remains of it today are the ruins of a building constructed during the Dutch rule of Sri Lanka. The Kachcheri, which is the principal government department that administrates a district in Sri Lanka, was in operation until 1990 which is when the LTTE terrorists captured it to make it the LTTE Police Head Quarters. The building dates back to the mid-18th century, but due to the effects of the brutal war with the LTTE, the building has lost its original details. The huge wall with arched entrances remain as ruins today and has been named as an archaeological monument by the government of Sri Lanka.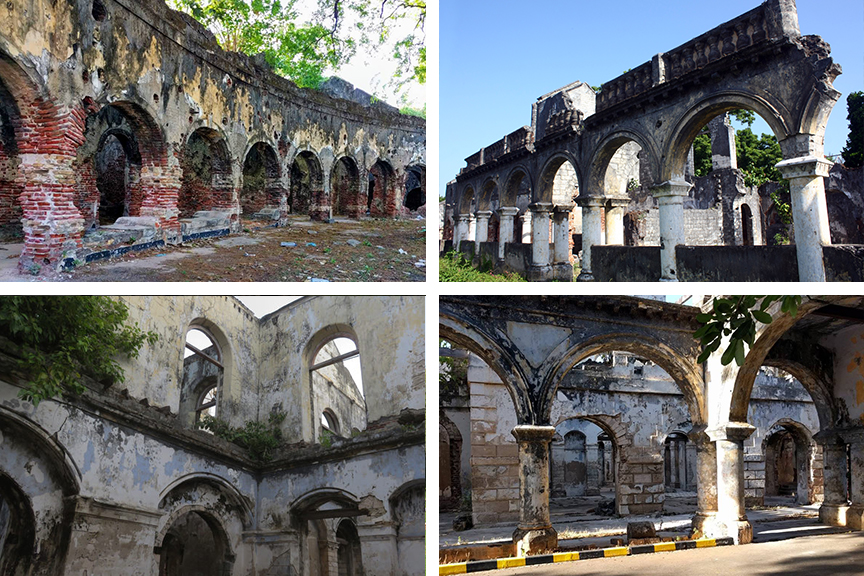 Getting to Dutch Kachcheri Building
From Jaffna travel along the Kandy Road to reach the Dutch Kachcheri Building of Jaffna.
Google Location