Distance from Jaffna – 21.0 km (40 minutes)
Dambakola Patuna Sangamitta Temple is an ancient and historically significant Buddhist temple which is situated in Dambakolapatuna in the Jaffna district. It is a spiritually important Buddhist temple due to its location. It is where Arhat Sangamitta landed with a sapling of the Sri Maha Bodhi which was planted in Anurahapura. This was during the reign of King Devanampiyatissa of the Anuradhapura era. The area of the temple is known as the Port of Jambukola. The temple was restricted from access during the civil war in Sri Lanka and is now reopened for the public.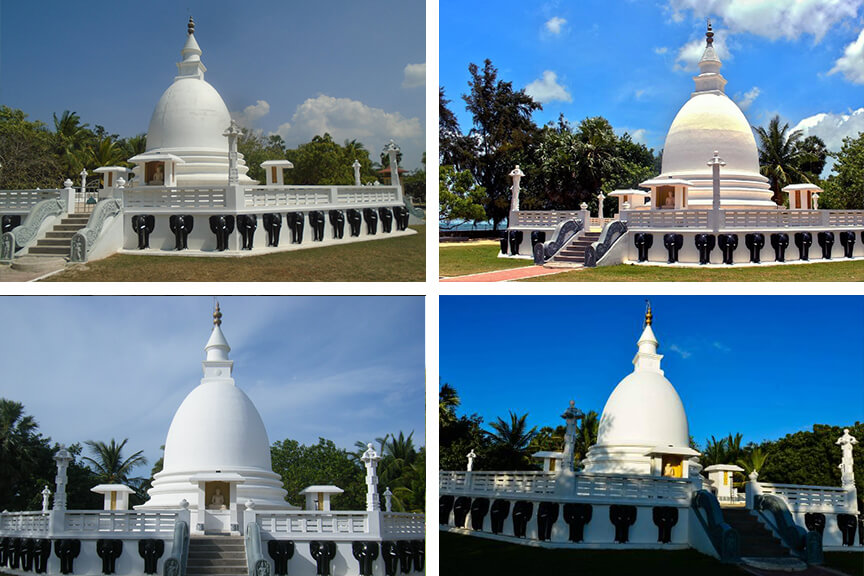 Getting to Dambakola Patuna Sangamitta Temple
From Jaffna travel along the Jaffna-Manipay-Karainagar Road, Sandilippai-Senthankulam Road and Jaffna-Ponnalai-Point Pedro Road passing Manipay and Pandatharippu up to Dambakolapatuna to reach the Dambakola Patuna Sangamitta Temple.
Google Location