Distance from Sigiriya – 91.2 km (1 hour 51 minutes)
Introduction to Wasgamuwa National Park
Wasgamuwa National Park is a national park in Sri Lanka situated in the Matale and Polonnaruwa districts. Established on 7th August 1984, the park is governed by the Department of Wildlife Conservation. The park was declared to protect and to make a refuge for the displaced wild animals during the Mahaweli Development Project and is one of the four National Parks designated under this project. It is one of the protected areas where Sri Lankan Elephants can be found in large herds. It is also one of the important areas where many species of birds are found in Sri Lanka.
Features of the Wasgamuwa National Park
Wasgamuwa National Park is home to 23 species of mammals, 143 species of birds, 150 Sri Lankan elephants and monkeys, buffaloes, deer, leopards and fowls etc. The forests of Wasgamuwa represent Sri Lanka dry-zone evergreen forests. The soil of the Wasgamuwa National Park is known to contain marble and quartz. Wasgamuwa National Park is special because it exhibits one of the highest biodiversity among the protected areas in the country.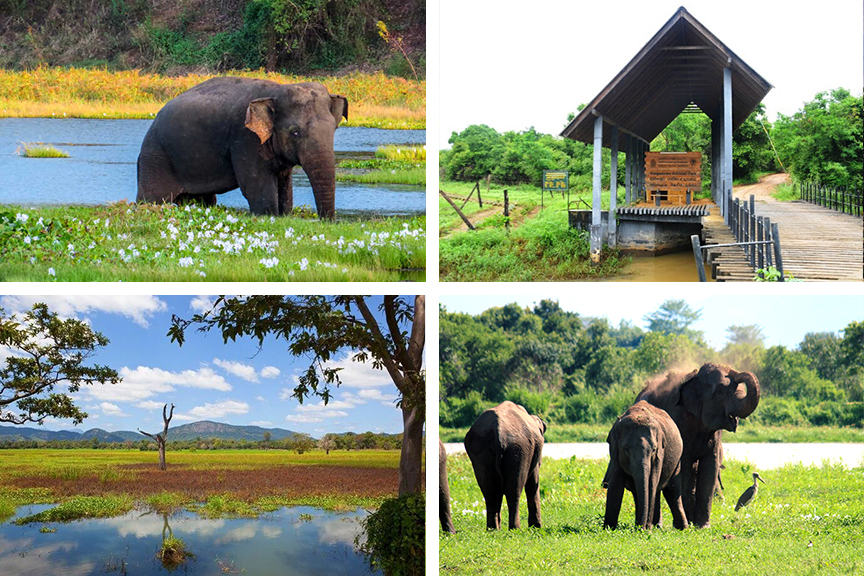 Getting to Wasgamuwa National Park
From Sigiriya take the Inamaluwa – Sigiriya Road up to Dambulla. From Dambulla take the Dambulla – Bakamuna – Kalugahawela Road and go past Bakamuna, Elahara up until Hettipola. Go down the Hettipola Road for about 20 km to reach Wasgamuwa National Park.
Google Location