Distance from Belihuloya – 17.2 km (34 minutes)
Introduction to Wangedigala
Wangedigala is a popular hiking spot situated in a village named Kalupahana. The name "Wangedigala" refers to a pestle which is because the top of the peak represents the shape of a pestle. Hiking through the forest of Wangedigala gives hikers amazing views of the surrounding areas including the Bambarakanda Falls and Lanka Ella Falls. Hikers need to climb on steep mountain slopes covered with pine needles. So additional precaution should be taken due to the slope which can become slippery when dry.
Hike to Wangedigala
The hike to Wangedigala takes adventurers through pine forests, grasslands and waterfalls with an amazing view of the surrounding areas, at the top. It is a popular hike among the locals. Much stamina is required for the average hiker as the hike can take from 3 to 4 hours. It is also a popular spot for camping with its cool climate and amazing view at the peak.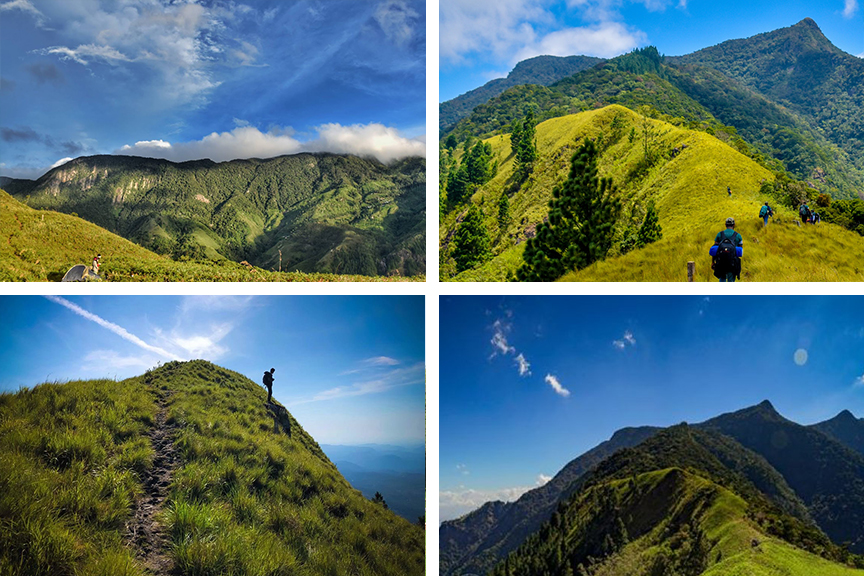 Getting to Wangedigala
From Belihuloya travel approximately 14 km along the Colombo – Batticaloa Highway and then approximately 3.2 km along the Kalupahana – Ohiya Road to reach Wangedigala.
Google Location