Distance from Kandy – 96.7 km (3 hours 30 minutes)
Gartmore Falls are situated in the Maskeliya town of Nuwara Eliya. It is 25 meters in height and is also known as "Sri Pada Falls" or "Adam's Peak Falls" since it is located close to the Sri Pada Holy Mountain. Gartmore Falls located inside the Gartmore Estate, falls on to the Maskeliya Reservoir. It is fed by two streams which join above the Gartmore falls. Each of these streams creates a waterfall before joining and lies inside the Gartmore Estate. These two waterfalls named Upper Gartmore Falls and Lower Gartmore Falls, in combination are called Gartmore Estate Waterfalls or Gartmore Falls.
Getting to Gartmore Falls
From Kandy take the Colombo – Kandy Road and go past Peradeniya, Gampola, Nawalapitiya, Ginigathena, Bogawanthalawa up until you reach Maskeliya. At Maskeliya turn to Gartmore Road and go down this road to find Gartmore Falls.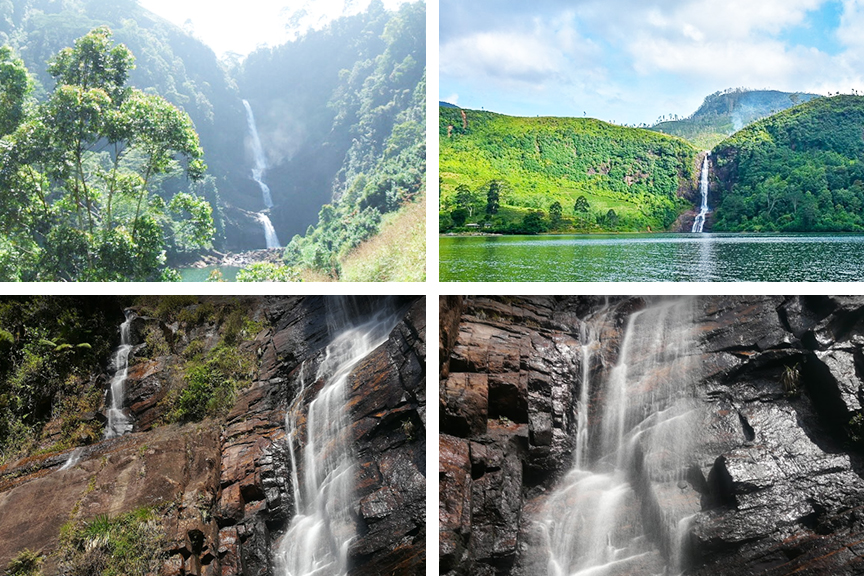 Google Location