Distance from Polonnaruwa – 8.0 km (16 minutes)
Thivanka Pilimage, also known as Thivanka Image House, is a historical attractions situated on Thivanka Pilimage Road in Nissankamallapura, Polonnaruwa. It was built by King Parakramabahu the Great and is named in such a manner due to the standing Buddha statue which is curved in three places. "Thivanka" in Sinhala, translates to "three curves". The entire structure is built with bricks. Thivanka Pilimage is the place to see the largest collection of paintings belonging to Polonnaruwa kingdom. The frescoes are believed to belong to the 12th century.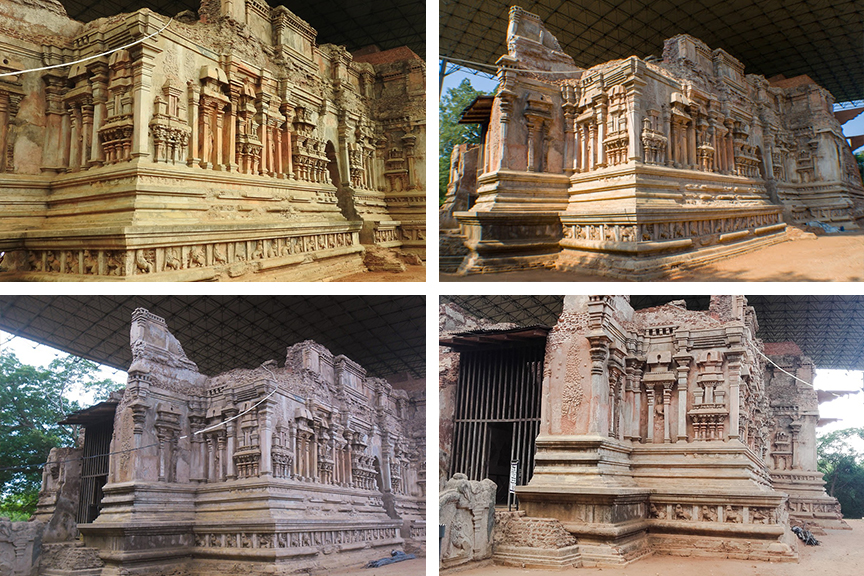 Getting to Thivanka Pilimage
From Polonnaruwa travel along Somawathiya Road until Nissankamalpura and then turn to Thivanka Pilimage Road to reach the Thivanka Pilimage.
Google Location