Distance from Sigiriya – 6.3 km (15 minutes)
Introduction to Thalkote Wewa
The Thalkote Wewa is a river situated in Thalkote, Sigirya. It has the Sigiriya Rock and Pidurangala Rock as the backdrop. The river provides water for cultivation in the area, such as paddy and vegetables. Travellers can take the jungle / village trail to Thalkote Wewa which is about 6 km long and takes about 3 hours to complete. It is a great way to observe the village traditions and lifestyle.
Thalkote Wewa Nature Trail
Tour companies provide tours along the Thalkote Wewa trail which belongs to the dry zone. Travellers can discover and experience dry zone farming of the area during this nature trail. The trail takes you through paddy fields and flat terrains which are easy to walk on. Apart from paddy, onions and a wide variety of vegetables are grown with using water in this tank.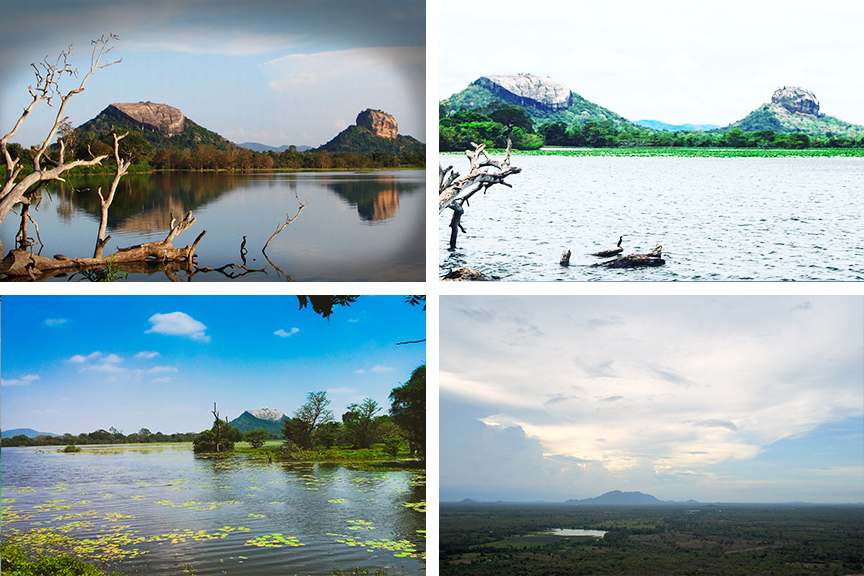 Getting to Thalkote Wewa
From Sigiriya take the Sigiriya Road and travel about 6 km to reach the Thalkote Wewa.
Google Location