Distance from Ella – 88.2 km (2 hours 29 minutes)
Sorabora Wewa, also known as "Horabora Wewa", is an ancient reservoir which is situated in Mahiyangana in the Badulla district. It is believed to have been built by a giant named Bulatha during the reign of King Dutugemunu. The reservoir was also known by the name "Sea of Bintenna" in the ancient past. Sorabora Wewa is unique in that it does not make use of the typical structure called "Bisokotuwa" which is usually used in regulate water pressure at the slice gates of a tank. Instead it uses a structure called a "Sorowwa" in which the slice gate of the tank has been placed away from the embankment. It is the only such type of slice gate found in Sri Lanka.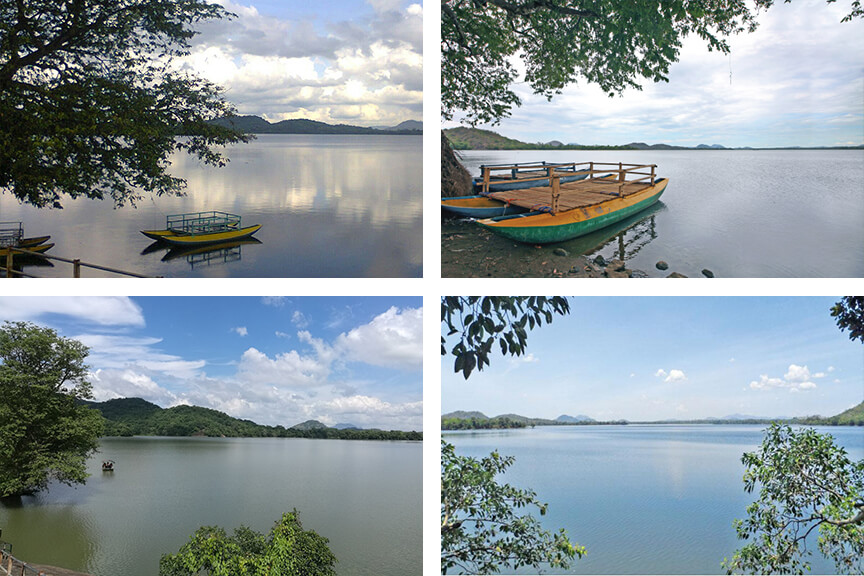 Getting to Sorabora Wewa
From Ella travel along the Mahiyangana Road passing Badulla, Andaulpotha and Mediyaya up to Mahiyanganaya to reach the Sorabora Wewa.
Google Location