Distance from Nuwara Eliya – 44.3 km (1 hour 23 minutes)
Singamalai Tunnel is a railway tunnel which is situated in Hatton. It is the longest railway tunnel in the country, extending from Hatton to Kotagala. Also known as the Poolbank Tunnel, it is 562 m long and 5.5 m wide. The tunnel is one out of forty six tunnels which exist along the main railway line between Colombo and Badulla. There is a curvature in the middle of the tunnel due to which one end of the tunnel cannot be seen from the other end. Singamalai Tunnel was designed by the first Director-General of Railways in Sri Lanka, Sir Guilford Lindsey Molesworth.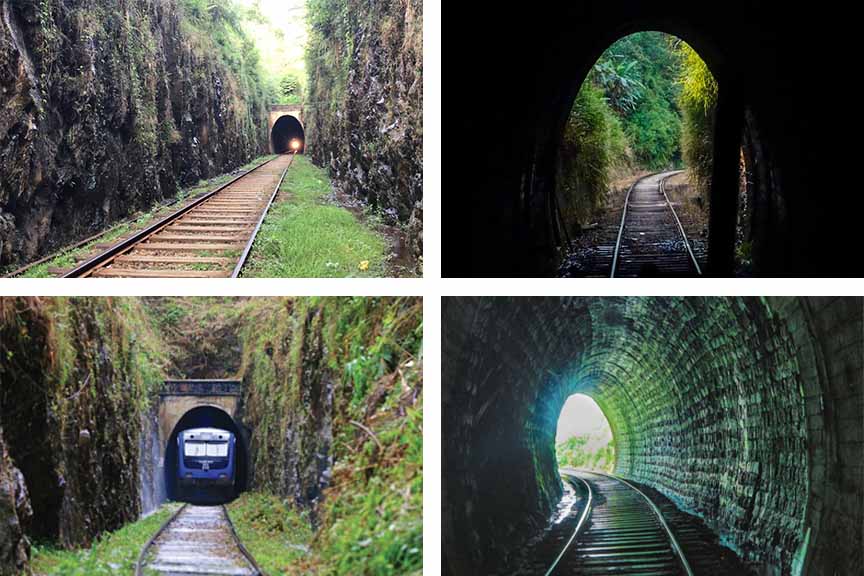 Getting to Singamalai Tunnel
From Nuwara Eliya travel along the Avissawella – Hatton – Nuwara Eliya Highway and Hatton – Maskeliya – Dalhousie Road passing Nanuoya, Talawakelle and Kotagala up to Hatton to reach the the Hatton end of the Singamalai Tunnel.
Google Location