Distance from Nuwara Eliya – 67.5 km (2 hours 12 minutes)
Ravana Gala is a historical site which is situated in Maskeliya in the Nuwara Eliya district. The location is believed to be one of the airports in which Ravana, who is the demon king of Lanka according to the epic Ramayana, landed his flying machine named "Dandu Monara". The airport depicts a large flat rock at ground level. This rock has 1 inch deep parallel lines carved on to it which is believed to be the wheel markings of the so called aircraft. Another location, namely "Thotupolakanda" also lying in the central highland of Sri Lanka, is known to be another such landing spot.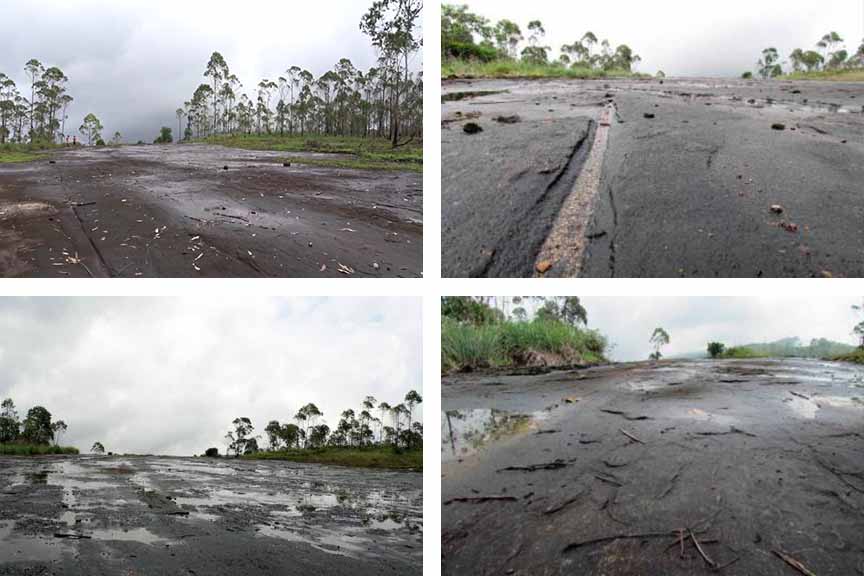 Getting to Ravana Gala
From Nuwara Eliya travel along the Avissawella – Hatton – Nuwara Eliya Highway and Hatton – Maskeliya – Dalhousie Road passing Nanuoya and Dickoya up to Maskeliya. From Maskeliya travel along the Norton – Maskeliya Road passing Luccumbe, towards the Upper Division of the Maussakele Estate which belongs to Maskeliya Plantations. Travel approximately 4 km from here, along winding estate roads to reach the Ravana Gala.
Google Location