Distance from Polonnaruwa – 3.2 km (5 minutes)
Polonnaruwa Vatadage is an ancient structure situated in Polonnaruwa. It is believed to have been built during the reign of King Parakramabahu I or King Nissankamalla of the Polonnaruwa era. The Polonnaruwa Vatadage is known to be the best preserved "vatadage" of Sri Lanka. A "vatadage" is a circular shaped structure constructed around a small stupa for its protection and also acts as a shelter for devotees. The Polonnaruwa Vatadage has four Buddha statues facing each of the four entrances to the structure.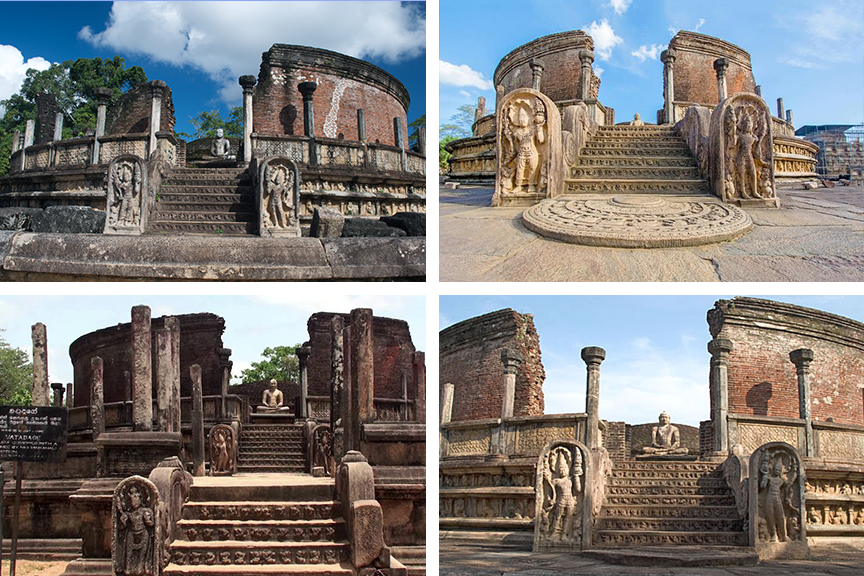 Getting to Polonnaruwa Vatadage
From Polonnaruwa travel approximately 3.2 km along the Maradankadawala-Habarana-Thirukkondaiadimadu Highway towards Janapada Mawatha to reach the Polonnaruwa Vatadage.
Google Location