Distance from Polonnaruwa – 9.3 km (13 minutes)
Introduction to Parakrama Samudraya
Parakrama Samudraya is a shallow reservoir situated in Polonnaruwa. It consists of five separate reservoirs namely Thopa, Dumbutulu, Erabadu, Boo and Katu tanks which are connected by narrow channels. The northernmost reservoir which is Thopa reservoir is the oldest. The reservoir was expanded during the reign of the greatest king of Polonnaruwa, King Parakramabahu. The name Parakrama Samudraya translates to "King Parakrama's sea".
Dimensions of Parakrama Samudraya
The original reservoir was much larger than what is seen today. It is known to be one of the greatest examples of irrigation in ancient Sri Lanka. Parakrama Samudraya has an average depth of 5 m with the maximum depth being approximately 12.7 m. The reservoir spans a length of 14 km with a surface area of 22.6 square km.
Getting to Parakrama Samudraya
From Polonnaruwa travel approximately 2.1 km along the Maradankadawala-Habarana-Thirukkondaiadimadu Highway and turn to New Town Road. Travel approximately 3 km along this route and turn to Kalahagala Road. Travel approximately 4.2 km along this route to reach the Parakrama Samudraya.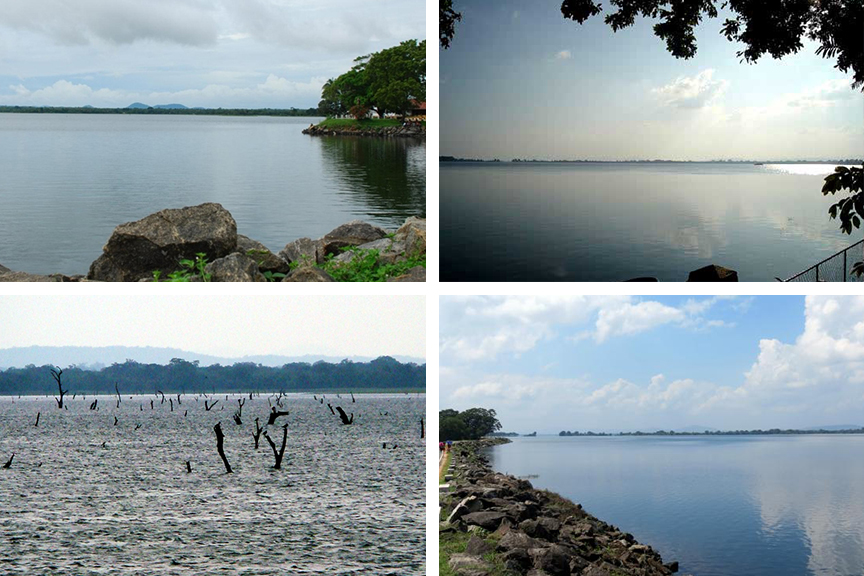 Google Location