Distance from Polonnaruwa – 3.1 km (6 minutes)
Introduction to Nissanka Latha Mandapaya
Nissanka Latha Mandapaya is a unique and ancient structure situated in Polonnaruwa. By definition a mandapaya is a pillared structure which is open on all four sides and has a roof which protects the person inside from the sun. Nissanka Latha Mandapaya was built by King Nissanka Malla who ruled the kingdom of Polonnaruwa from 1187 to 1196. It is located near the western entrance of the Dalada Maluva which is the area that contains the most sacred and oldest monuments of the city of Polonnaruwa.
Inside the Nissanka Latha Mandapaya
Nissanka Latha Mandapaya is built on an elevated stone platform with many stone pillars around it. At the center of the platform stands a small stupa made of stone which has been partly destroyed along with time. As per the inscriptions on a stone nearby, the Nissanka Latha Mandapaya was used by King Nissanka Malla to listen to pirith which is the chanting of Buddhist scriptures.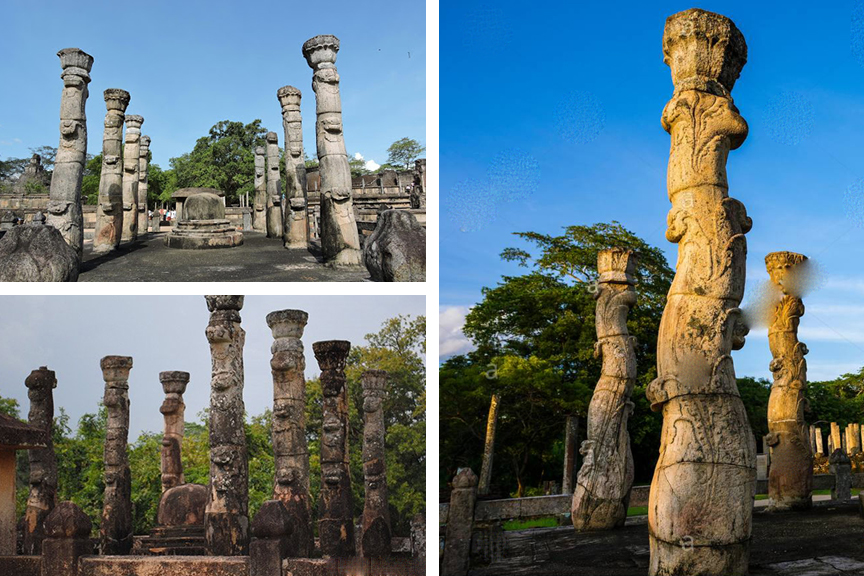 Getting to Nissanka Latha Mandapaya
From Polonnaruwa travel approximately 3.1 km along the Maradankadawala-Habarana-Thirukkondaiadimadu Highway up to the Sacred Square to reach the Nissanka Latha Mandapaya.
Google Location