Distance from Ella – 4 km (14 minutes)
Introduction to Nine Arches Bridge
Nine Arches Bridge also known as the Bridge in the Sky, is an iconic bridge situated in Demodara in Ella. Its exact location is between Ella and Demodara railway stations. The bridge and the surrounding area has seen an increase in tourists due to the architecture of the bridge and the lush greenery in the hills nearby.
Structure of Nine Arches Bridge
The Nine Arches Bridge stands at a length of 300 ft and a height of 80 ft. The bridge has 9 spans to it and is made of stone, brick and cement as opposed to steel. It is a popular place for capturing photographs, among both locals and foreigners.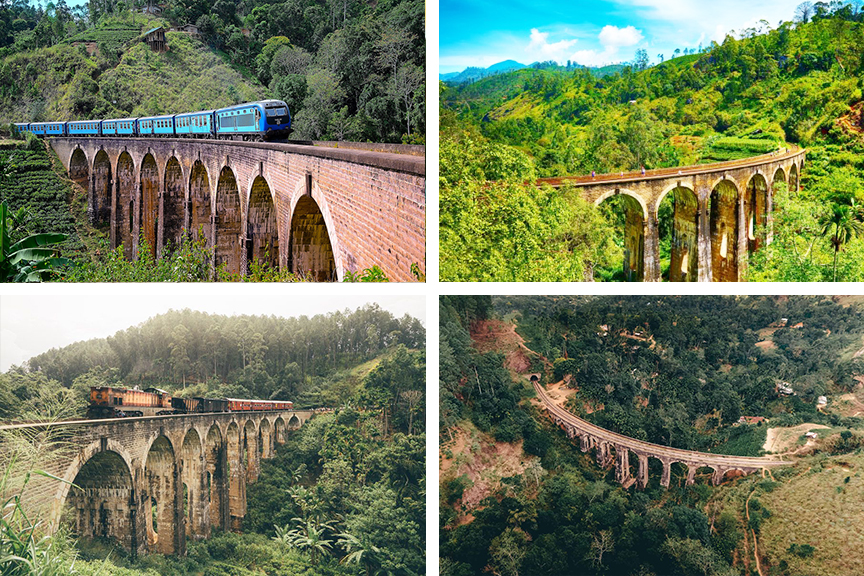 Getting to Nine Arches Bridge
From Ella travel along the Wellawaya-Ella-Kumbalwela Highway and Ella – Passara Road to reach the Nine Arches Bridge situated along the Nine Arch Bridge Road in Demodara.
Google Location