Distance from Polonnaruwa – 7.9 km (17 minutes)
Nelum Pokuna (Lotus Pond) is an ancient pond which is situated on Thivanka Pilimage Road in Polonnaruwa. The pond gets its name due to its shape which resembles a blooming lotus flower. It is a small pond compared to the other larger sized ponds situated in the ancient city of Polonnaruwa and is built using stones.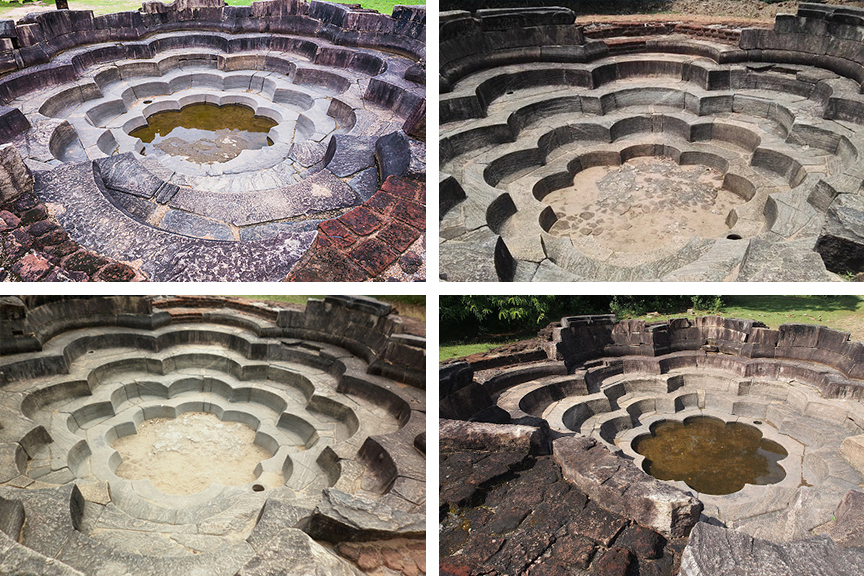 Getting to Nelum Pokuna
From Polonnaruwa travel along Somawathiya Road until Nissankamallapura. At Nissankamallapura, Turn to Thivanka Pilimage Road to reach the Nelum Pokuna.
Google Location