Distance from Nuwara Eliya – 11 km (23 minutes)
Nanuoya Waterfall is situated in Nanuoya of the Nuwara Eliya district. It is 60 meters high and cascades down a sequence of 25 steps. The fall joins the Kotmale and Mahaweli rivers and creates a very scenic view of nature.
The water of Nanuoya Waterfall flows through the Udaradella and Bambarakelle areas, starting from the Nanu Oya (River) and going up to the fall. Nanuoya Waterfall can be seen from the main road and is a beautiful waterfall among the waterfalls in Sri Lanka.
Getting to Nanuoya Waterfall
From Nuwara Eliya travel approximately 3 km along the Peradeniya-Badulla-Chenkaladi Highway and a further 8 km along the Avissawella – Hatton – Nuwara Eliya Highway to reach the Nanuoya Waterfall which is situated in Nanuoya.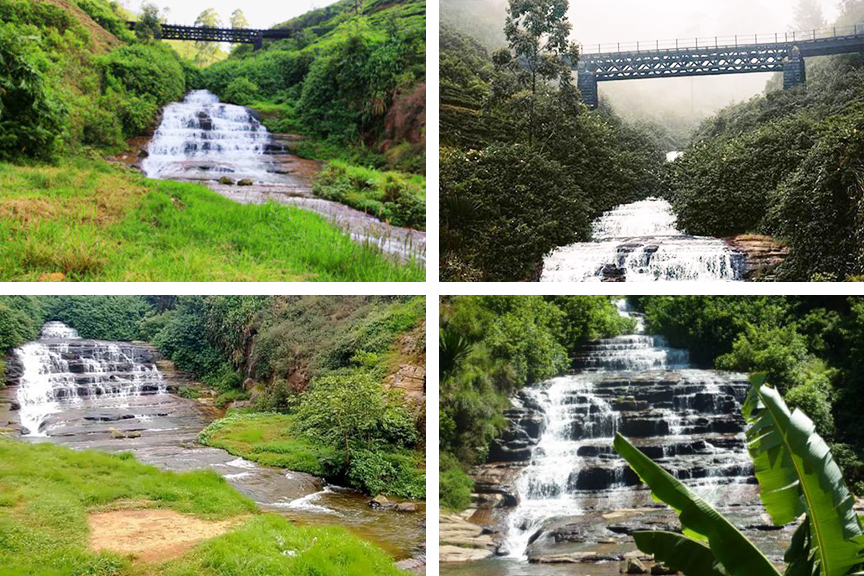 Google Location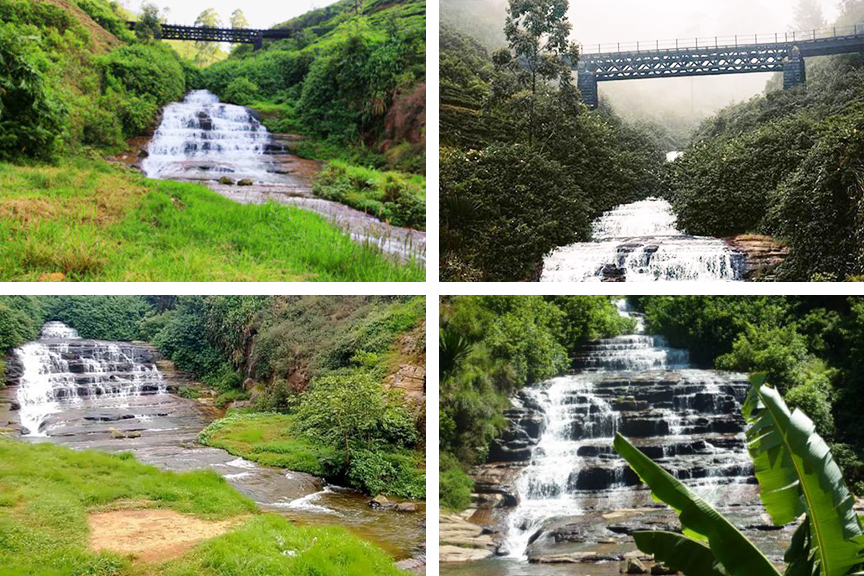 Google Location