Distance from Nuwara Eliya – 5.8 km (24 minutes)
Introduction to Moon Plains
Moon Plains, also known as Sandathenna, is situated along Ranhawadigama Road in Nuwara Eliya. The vast slopes of the Moon Plains offer stunning panoramic views of the mountains and the surrounding area. This includes 9 prominent peaks of the central highlands which are the Pidurutalagala Mountain, Great Western Mountain, Thotupola Mountain, Kirigalpoththa Mountain, Kikiliyamana Mountain, Conical Hill, Single Tree Hill, Namunukula Mountain and Hakgala Mountain.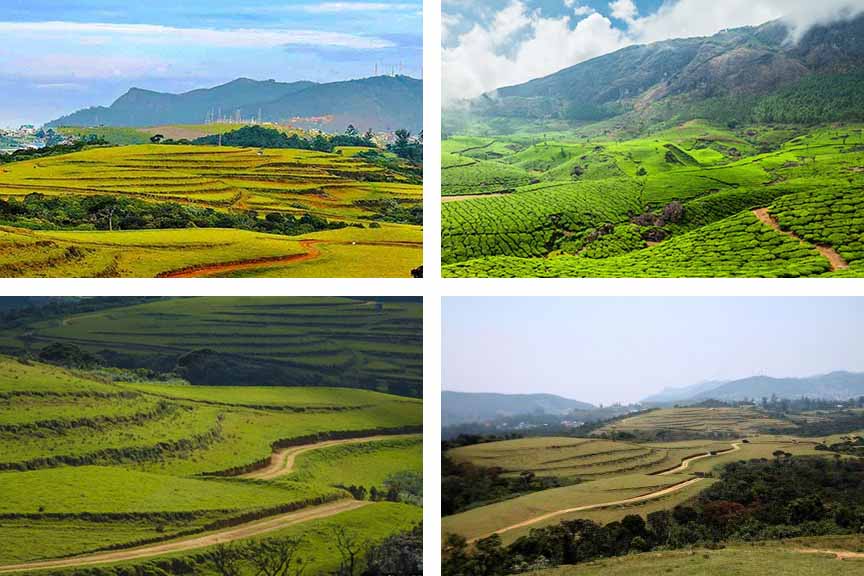 Biodiversity of Moon Plains
The area where the plains are now was once a garbage dump site. In 2010, it was cleared and reconditioned to create the Moon Plains which is now an area classified as an Agricultural and Environmental Tourism Zone by the Municipal Council of Nuwara Eliya. This wide open natural grassland is rich in biodiversity with many animals such as cows, buffaloes and wild boars roaming around. It is also home to 105 species of birds out of which 16 are endemic to Sri Lanka.
Getting to Moon Plains
From Nuwara Eliya travel along Upper Lake Road and turn to Ranhawadigama Road to reach the Moon Plains situated in Nuwara Eliya.
Google Location