Distance from Polonnaruwa – 34 km (48 minutes)
Medirigiriya Vatadage is an ancient structure situated in Polonnaruwa. It was built during the Anuradhapura era. A "vatadage" is a circular shaped structure constructed around a small stupa for its protection and also acts as a shelter for devotees. Medirigiriya Vatadage is built on a rocky outcrop. The entrance to the vatadage is on the northern side. Most of the Medirigiriya Vatadage has been destroyed along with time and only a few ruins remain up to date. The Medirigiriya Vatadage used to be a building supported by three concentric rings of pillars, and housed a stupa within it. The pillars and ruins still stand today. Medirigiriya was abandoned after the invasion of Kalinga Maga.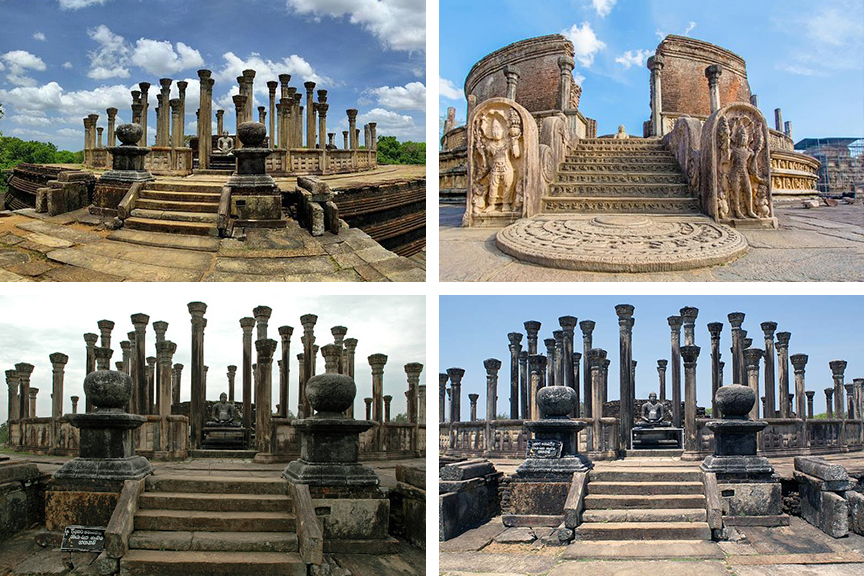 Getting to Medirigiriya Vatadage
From Polonnaruwa travel along the Polonnaruwa-Hingurakgoda Road up to Hingurakgoda. Then travel approximately 14 km along the Medirigiriya Road until Medirigiriya. At Medirigiriya travel approximately 3.2 km along the Vatadage Road to reach the Medirigiriya Vatadage.
Google Location