Mandaram Nuwara
Distance from Nuwara Eliya – 39.8 km (1 hour 34 minutes)
Mandaram Nuwara is a small village situated at the foot of the Piduruthalagala Mountain in the district of Nuwara Eliya. This beautiful village is surrounded by misty mountains and waterfalls with a history which runs down to the era of King Ravana. The village is bounded from the west by Piduruthalagala and from the east by the Balagolla mountain ranges. It is a popular hiking area among both locals and foreigners.
Mystic Beauty of Mandaram Nuwara
Mandaram Nuwara is also known as the "Misty City" because it is surrounded by mountain ranges and is shrouded in mist for most part of the day. The beautiful "Kolapathana Ella" waterfall is also situated in this village. Wrapped up in cold mist with turquoise water, green forests and grasslands, Mandaram Nuwara is a heavenly location. Due to its geographic location, the village receives rainfall for most part of the year.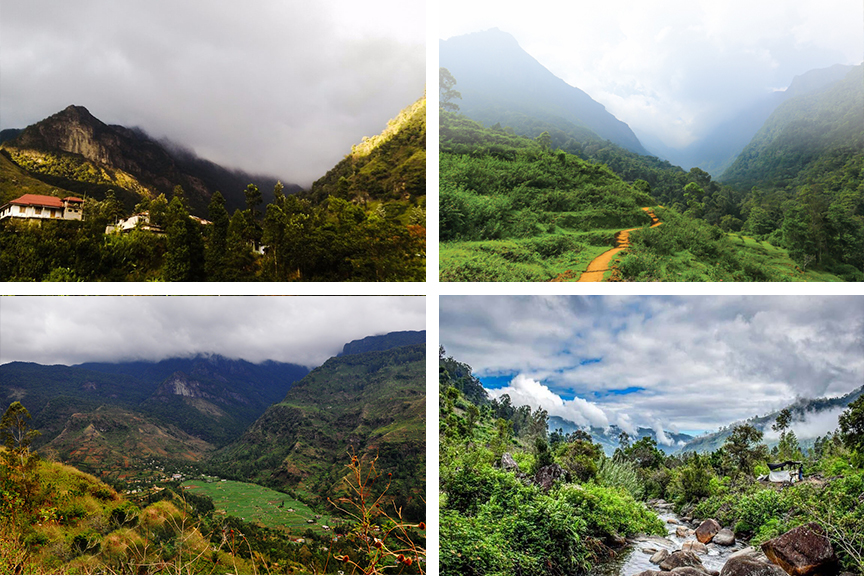 Getting to Mandaram Nuwara
From Nuwara Eliya travel approximately 27.8 km along the Nuwara Eliya-Uda Pussellawa Road and a further 12.4 km along the Padiyapelella – Mandaram Nuwara Road to reach Mandaram Nuwara.
Articles
Hikers_club_90 experience in Kodiyaragala mandaram Nuwara
Google Location