Distance from Belihuloya – 91.9 km (2 hours 22 minutes)
Maduwanwela Walawwa is a walawwa (colonial manor house) which is situated in the town of Kolonne, which is located between Embilitpiya and Suriyakanda in the Ratnapura district. This manor house dates back to the King Wimaladharmasuriya II. It was initially built by Maduwanwela Maha Mohottala in the 1700s and was later modified and expanded several times by the Maduwanwela family until 1905. The final expansion was undertaken by Maduwanwela Maha Disawe. Back in the day this manor house had 121 rooms, 21 inner courtyards and 80 000 acres of land surrounding it. At present only 43 rooms are left. The house was taken over by the Department of Archaeology, Sri Lanka in 1974 and converted into a museum.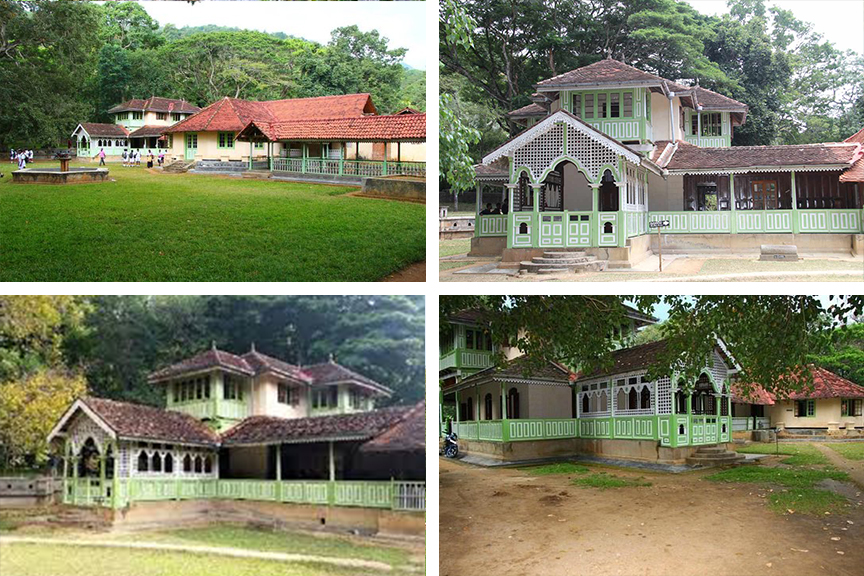 Getting to Maduwanwela Walawwa
From Belihuloya travel along the Colombo – Batticaloa Highway and then along the Pelmadulla – Embilipitiya Highway passing Aluthnuwara, Balangoda, Kahatapitiya, Pallebedda, Embilipitiya and Panamure up to Kolonne to reach the Maduwanwela Walawwa.
Google Location