Distance from Nuwara Eliya – 33.2 km (1 hour 09 minutes)
Kurundu Oya Ella Fall is situated in Nuwara Eliya close to the town of Walapane. It stands at a height of 189 meters being the second highest waterfall in Sri Lanka. It starts from the Kurundu River and falls on to the Mahaweli River. It is also called "Maturata Ella" and is located in a scenic environment surrounded by tea estates.
Kurundu Oya Ella Fall is the highest waterfall in the Nuwara Eliya district and the highest waterfall which falls on to the Mahaweli River. The waterfall is situated about 100 meters down a tea plantation, a route which needs to be taken by foot. Due to its remote location, the Kurundu Oya Ella Fall is a lesser known tourist attraction.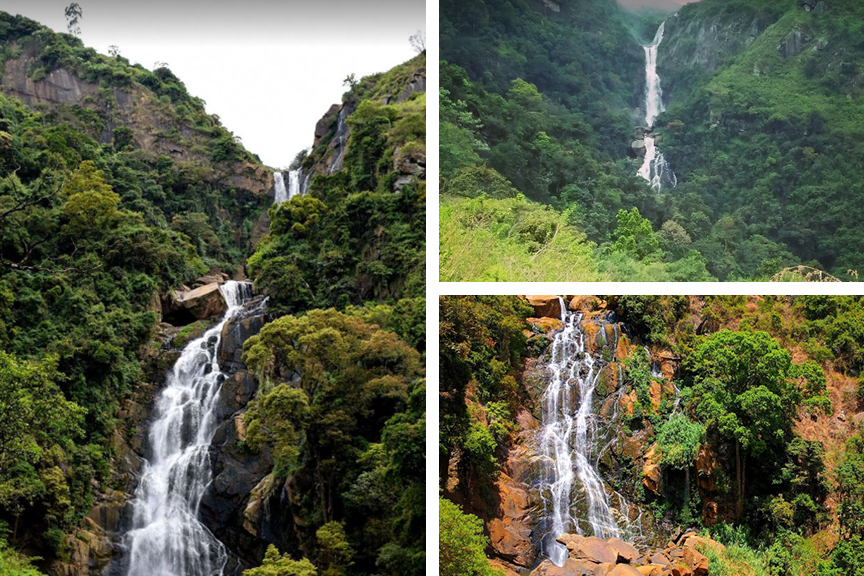 Getting to Kurundu Oya Ella Falls
From Nuwara Eliya travel aproximately 30 km along the Nuwara Eliya-Udapussellawa Road passing Kandapola and turn to Liyanwela Road to reach the Kurundu Oya Ella Falls which is situated in Walapane.
Google Location