Distance from Nuwara Eliya – 48.0 km (1 hour 37 minutes)
Kotmale Raja Pihilla is situated in village of Kotmale in the central highlands of Sri Lanka. It is known as the royal bathing site which was used by one of the greatest kings of Sri Lanka, Dutugemunu. Dutugemunu, as a prince had fled from the Ruhunu kingdom after angering his father, King Kavantissa. The prince had come to Kotmale and lived there for 17 years. This royal bathing site or 'raja pihilla' is located close to a paddy field named 'Mahawela'. The remains of this place are visible as a basin and pillar made of stone. Many of the Kandyan kings are believed to have bathed at this lcoation, whenever they preferred to bathe out of their palaces.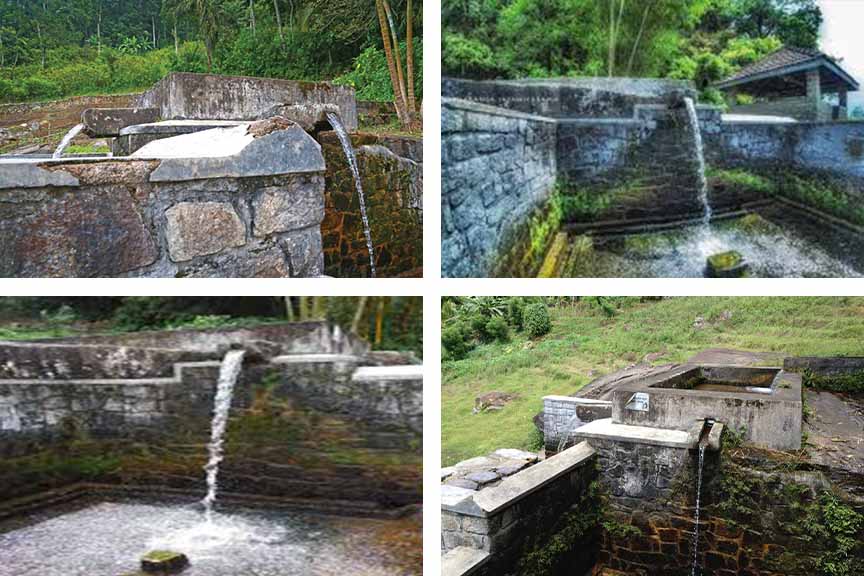 Getting to Kotmale Raja Pihilla
From Nuwara Eliya travel along the Avissawella – Hatton – Nuwara Eliya Highway and the Nawalapitiya – Dimbula Road passing Nanuoya, Talawakelle and Kadiyanlena up to Kotmale to reach the Kotmale Raja Pihilla.
Google Location