Distance from Nuwara Eliya – 39.4 km (1 hour 32 minutes)
Kolapathana Ella Waterfall is situated in a small ancient village named Mandaram Nuwara in Nuwara Eliya. Its exact height is unknown but is believed to be not less than 50 meters. This beautiful waterfall is fed by a stream originating from the Pidurutalagala Mountain.
Mandaram Nuwara is a small ancient village in the Nuwara Eliya district lying at the foot of the Pidurutalagala Mountain at an altitude of 1250 meters above sea level. Kolapathana Ella is one of the largest waterfalls situated in Mandaram Nuwara.
Getting to Kolapathana Ella Waterfall
From Nuwara Eliya travel along the Nuwara Eliya-Uda Pussellawa Road passing Kandapola up Mandaram Nuwara to reach the Kolapathana Ella Waterfall.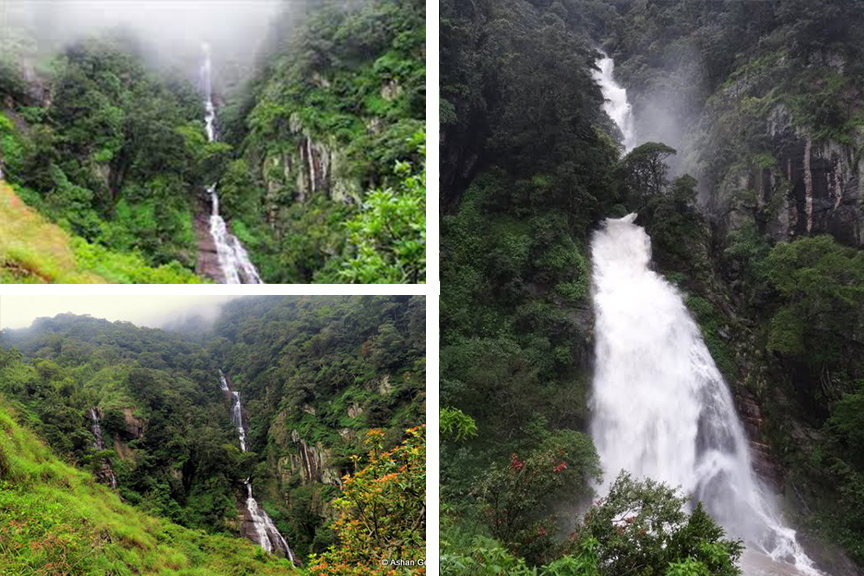 Google Location