Distance from Nuwara Eliya – 23.8 km (54 minutes) to the park + 7 km (3 – 4 hours) hike up the mountain
Kirigalpoththa Mountain is situated in the district of Nuwara Eliya. Standing at a massive height of 2388 m, it is the second tallest mountain in Sri Lanka. The mountain gets its name "Kirigalpoththa", which translates to the words milk, rock, bark, mainly due to the fact that it has a large number of trees with blotched white bark. The summit of the mountain could be reached via a trail in the Horton Plains National Park. It is the highest mountain peak which can be accessed by the general public because the highest point of the tallest mountain in the country, Pidurutalagala Mountain, is used as a military base and cannot be accessed by the public.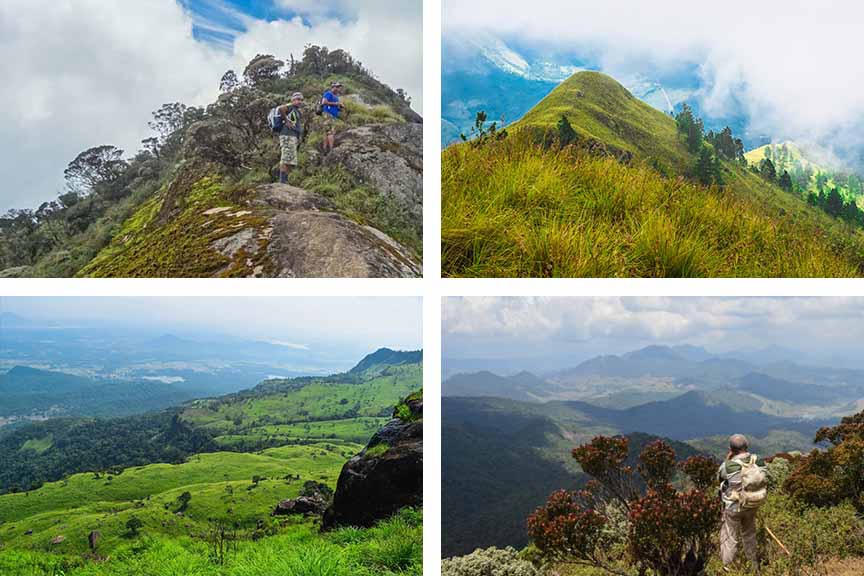 Getting to Kirigalpoththa Mountain
From Nuwara Eliya travel along the Blackpool-Ambewela-Pattipola-Horton Plain Road and turn right at Ambewela junction on to World's End Road. Travel approximately 14 km along this route to reach the Horton Plains National Park – Pattipola Entrance. A 7 km hike from here will take you to the summit of the Kirigalpoththa Mountain. This treacherous hike should only be attempted by experienced hikers.
Google Location