Distance from Belihuloya – 43.7 km (1 hour)
Introduction to Kiribathgala
Kiribathgala is a mountain range situated in Pelmdulla in the Ratnapura district. This mountain range is clearly visible from the Colombo – Badulla Main Road at Pelmadulla. It is a popular hiking spot in the area and the best season to climb it is in the month of February. Kiribathgala stands at an elevation of approximately 950 m. It is also a popular camping spot of the area. The peak of the mountain extends from 2-3 km. The hike is through a dry forest patch.
Hike to Kiribathgala
The 4th day of the month of February is the date villagers usually reserve to climb Kiribathgala as this is the day of independence in Sri Lanka. One also the added advantage of a proper footpath during the month of February which is another reason why February is known to be the best season to climb this mountain. However, any day of another month would still give amazing views at the peak of the mountain so this hike is totally worth the climb any time of the year.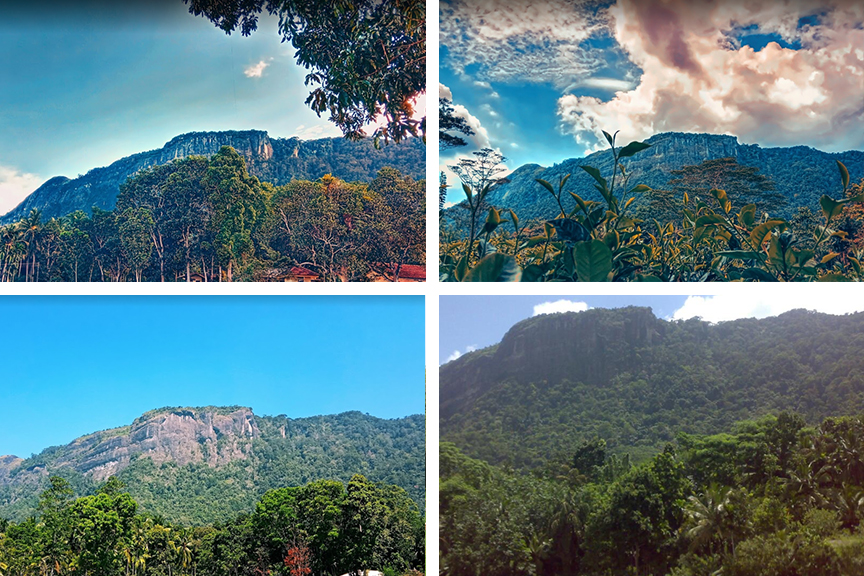 Getting to Kiribathgala
From Belihuloya travel along the Colombo – Batticaloa Highway passing Aluthnuwara, Balangoda, Kahatapitiya and Opanayake up to Pelmadulla to reach Kiribathgala.
Google Location