Distance from Polonnaruwa – 5.8 km (9 minutes)
Kiri Vehera is an ancient stupa situated in Polonnaruwa. It is said to have been built by Queen Subadra who was one of the wives of King Parakramabahu. Kiri Vehera is also situated in the Alahana Pirivena complex and lies north of Lankathilaka Viharaya. The original name of the stupa has been "Rupavathi Stupa" and it stands at a height of 80 feet, being the second largest stupa in Polonnaruwa today.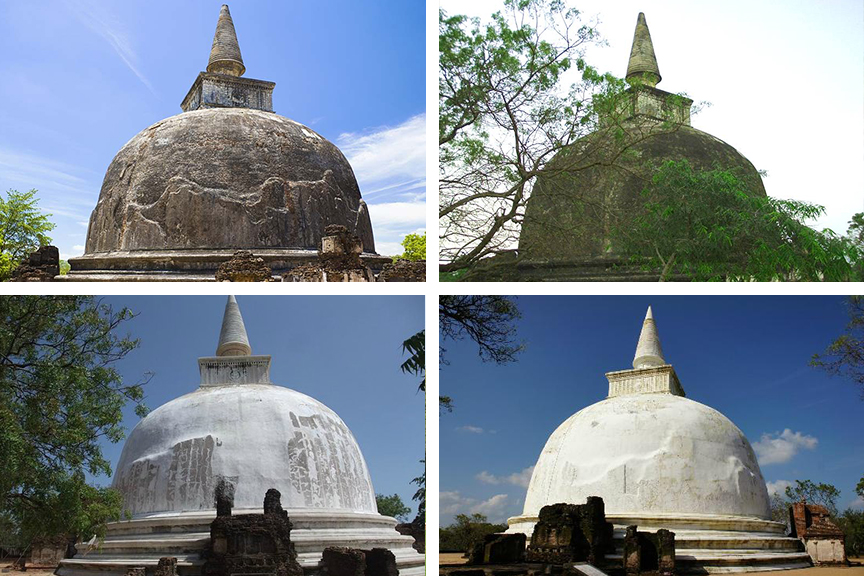 Getting to Kiri Vehera
From Polonnaruwa travel approximately 3.8 km along the Maradankadawala-Habarana-Thirukkondaiadimadu Highway towards Janapada Mawatha and turn to the Polonnaruwa-Hingurakgoda Road at the 26th Mile Post. Travel approximately 2 km along this route to reach the Kiri Vehera.
Google Location