Distance from Polonnaruwa – 39.7 km (58 minutes)
Kaudulla National Park is a national park situated on the Galoya Road in Galoya, Sri Lanka. The best time to visit the Kaudulla National Park is between the months of August and December when the population of elephants go above 200. In August and September each year during the dry season, wild elephants migrate from Wasgamuwa National Park to Minneriya National Park, then to Kaudulla National Park for search of food and shelter
Kaudulla National Park includes 24 species of mammals, 160 species of birds, 9 species of amphibians, 25 species of reptiles, 26 species of fish, and 75 species of butterflies. It is one of the largest known meeting places of Asian Elephants in the world.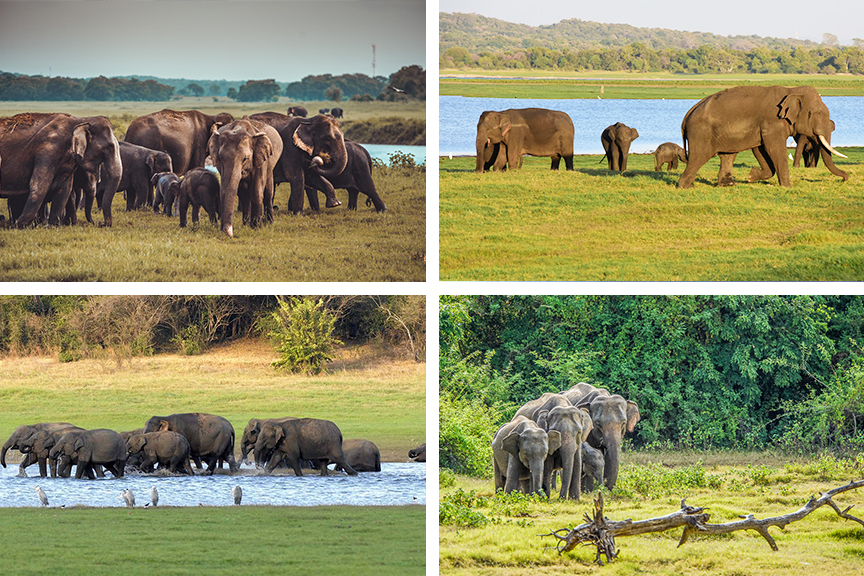 Getting to Kaudulla National Park
From Polonnaruwa travel along the Maradankadawala-Habarana-Thirukkondaiadimadu Highway until Galoya. Travel approximately 14.8 km along the Galoya Road to reach the Kaudulla National Park.
Google Location