Distance from Sigiriya – 30.2 km (43 minutes)
Jathika Namal Uyana is largest ironwood forest and pink quartz mountain in South Asia and is situated in Galkiriyagama in the Central Province of Sri Lanka. It is located close to the towns of Dambulla and Sigiriya. The rose quartz mountain consists of is larger than 972 hectares and was declared open as a National Forest Reserve on the 8th of May 2005. The rose quartz mountain is well known for its healing properties, largest plant fossil deposits in Sri Lanka, archaeological reserve with ruins of ancient monastery and palace and diverse wildlife.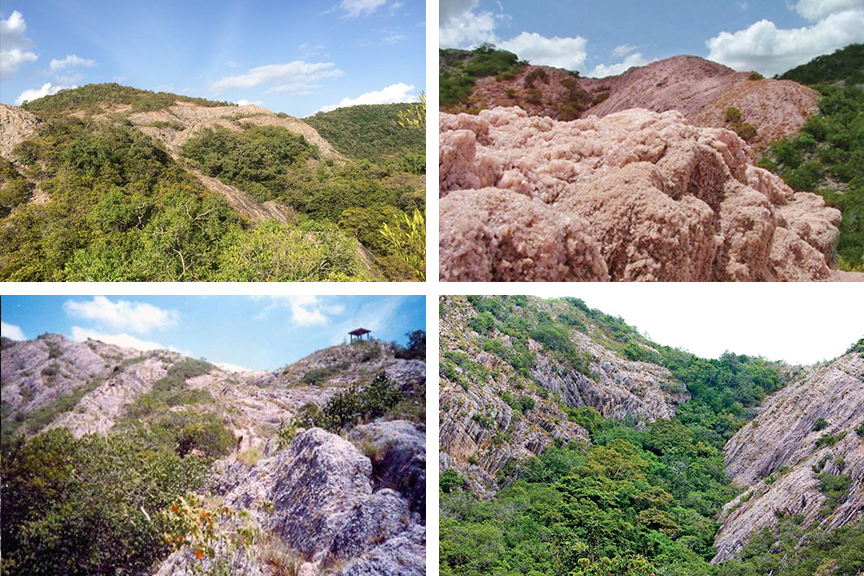 Getting to Jathika Namal Uyana
From Sigiriya take the Inamaluwa – Sigiriya Road and go past Kimbissa, Inamaluwa, Dambulla and Madatugama up until you reach Galkiriyagama. From there take the Madatugama – Pubbogama – Andiyagala Road and go on this route for about 7 km to find the Jathika Namal Uyana.
Google Location