Distance from Sigiriya – 16.4 km (23 minutes)
Hiriwadunna Village is a small village situated in the Central Province of Sri Lanka. The village is not overly crowded with tourists. The limited number of tourists who visit the Hiriwadunna village has the chance to explore the village in bullock carts, boat rides, take a short walk within the paddy fields & vegetable cultivation and also get to taste a delicious homemade traditional Sri Lankan lunch which includes rice and a number of local vegetable curries.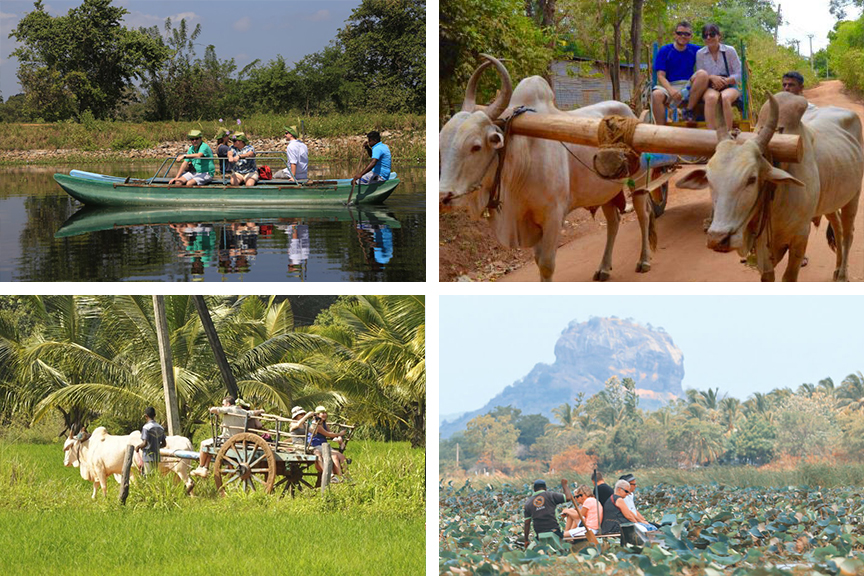 Getting to Hiriwadunna Village
From Sigiriya take the Inamaluwa – Sigiriya Road and go past Kimbissa up until you reach the Hiriwadunna village.
Google Location