Distance from Nuwara Eliya – 23.6 km (1 hour 02 minutes)
Great Western Mountain is situated in the Nuwara Eliya district. Standing at a height of approximately 2212 m it is the 7th highest mountain in Sri Lanka. Great Western Mountain is difficult hike due to its steep slope and unclear footpath. It is located right behind the Great Western station which is known to be one of the most beautiful railway stations in the central highlands of Sri Lanka, standing approximately 1464 m above sea level. The summit of the mountain provides spectacular views of the surrounding area with glimpses of Pidurutalagala, Sri Pada Holy Mountain and the Seven Virgin Hills. There is also an old Hindu kovil hidden in the forest at this location.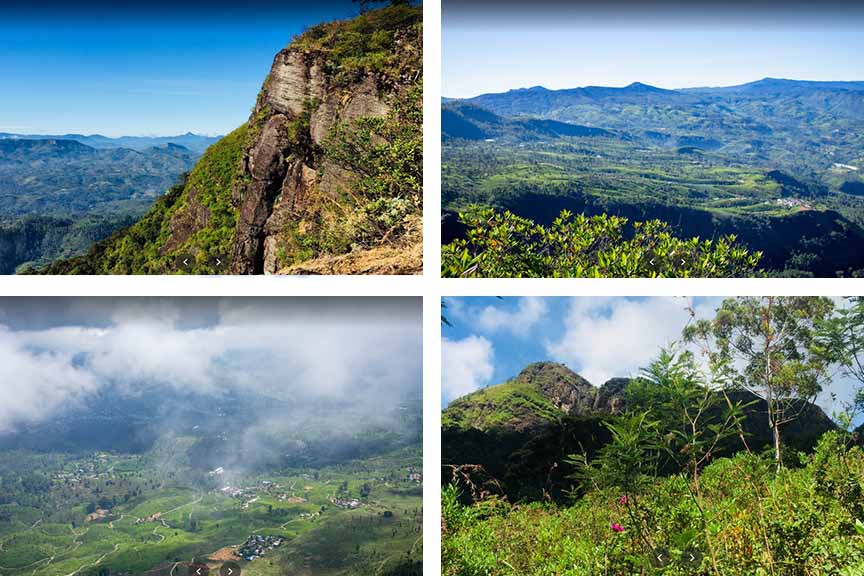 Getting to Great Western Mountain
From Nuwara Eliya travel approximately 11.1 km along the Peradeniya-Badulla-Chenkaladi Highway and turn left at Pundaluoya junction. Travel approximately 12.5 km from here to reach the Great Western Mountain.
Google Location