Distance from Belihuloya – 102 km (2 hours 57 minutes)
Gongala is a mountain which is situated bordering the Sabaragamuwa province and Southern province of Sri Lanka. It is regarded as the 15th tallest mountain in Sri Lanka at a summit elevation of 1,358 m. It stands bordering the Sinharaja Forest Reserve. The Nilwala and Gin Ganga rivers start from this mountain range. Its appearance of an Ox gives it the name "Gongala".
The view a top Gongala is amazing which makes it the ideal hike for adventure lovers. It is known to be a great area for the ideal eco experience of the Sinharaja Forest Reserve. Gongala is surrounded by the Sinharaja Forest Reserve, Rakwana, Balangoda and Udawalawe.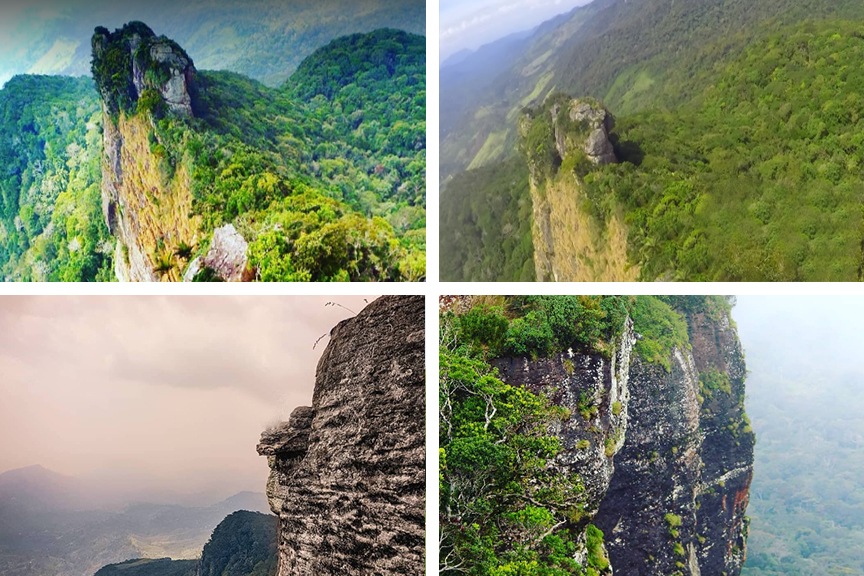 Getting to Gongala
From Belihuloya travel along the Colombo – Batticaloa Highway passing Aluthnuwara, Balangoda and Kahatapitiya up to Pallebedda. From there travel along the Pelmadulla – Embilipitiya Highway passing Panamure and Kaolla up to Heis to reach Gongala.
Google Location