Distance from Belihuloya – 9.4 km (28 minutes)
Gommolli Kanda is a mountain situated near Belihuloya. It is regarded as the 13th highest mountain in Sri Lanka situated at 2,034 m above sea level. "Gommolli" means "hump of a bull" and this mountain peak represents the hump of a bull. This mountain peak is visible from the Horton Plains National Park on a clearly visible day. Gommolli Kanda is situated close to the highest waterfall of Sri Lanka, Bambarakanda Falls.
The Balathuduwa mountain peak is also visible from the top of Gommolli Kanda. Camping at this site is a popular activity among both locals and tourists who visit the area. Gommolli Kanda is known to be a great place for mountain climbing in Sri Lanka.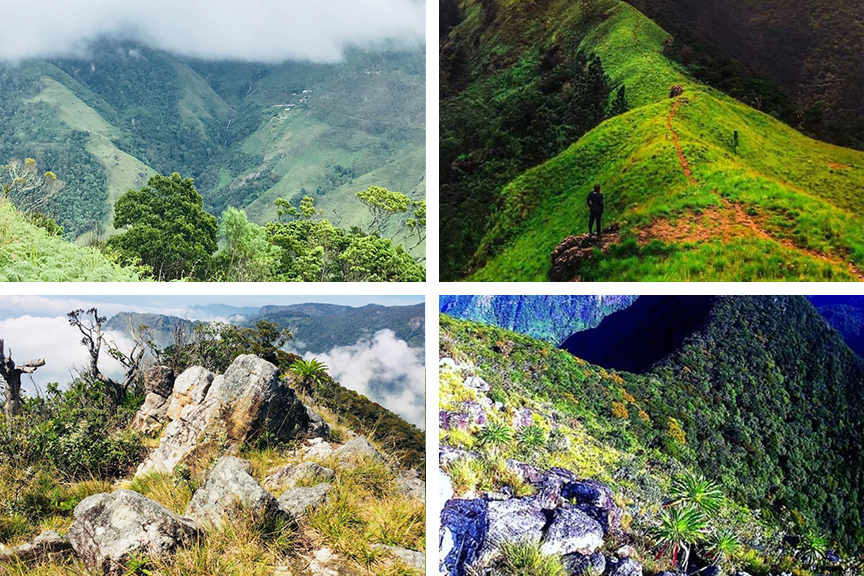 Getting to Gommolli Kanda
From Belihuloya travel along the Colombo – Batticaloa Highway towards Nonpareil Estate Road and travel approximately 8.6 km along this route to reach the Gommolli Kanda.
Google Location