Distance from Polonnaruwa – 5.8 km (9 minutes)
Introduction to Gal Viharaya
Gal Viharaya is a rock temple of the Lord Buddha which is situated in Nissankamalpura in Polonnaruwa. It was built by King Parakramabahu I in the 12th century. The highlight of the Gal Viharaya is the four rock relief statues of the Buddha, which have been carved into the face of a single large rock made of granite. These statues include a large seated figure, standing figure, reclining figure and a smaller seated figure of the Buddha inside an artificial cavern. Gal Viharaya was originally known as 'Uttararama'.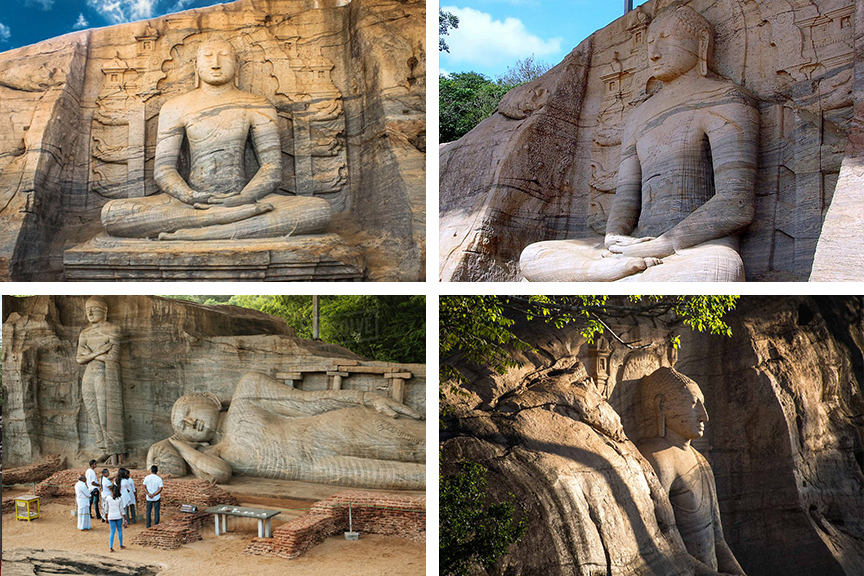 Unique features of Gal Viharaya
Gal Viharaya is one of the most visited sites in the ancient city of Polonnaruwa. It is renowned as one of the most famed carving art belonging to Sinhalese art and sculpture. A specialty feature of Gal Viharaya is that each of the sculptures has been carved using maximum space that is available based on the height and width of the rock. Some archaeologists and historians believe that the images are of the monk Ananda instead of Lord Buddha.
Getting to Gal Viharaya
From Polonnaruwa travel along the Maradankadawala-Habarana-Thirukkondaiadimadu Highway up to Nissankamalpura to reach the Gal Viharaya.
Google Location