Distance from Polonnaruwa – 23.8 km (31 minutes)
Dimbulagala Raja Maha Viharaya is a Buddhist temple situated in Dimbulagala, south east of Polonnaruwa. It houses quite a few caves cut into the rock with Brahmi inscriptions over their drip ledges. This place is home to some of the most valued fragments of early frescoes. It is said that one of the great kings of Anuradhapura, King Pandukabhaya, lived here for a short period in the 4th century. This Buddhist monastery, which was abandoned after the Polonnaruwa reign, was restored to its current state due to the efforts of the chief incumbent of the vihara, Kithalagama Sri Seelalankara Thera.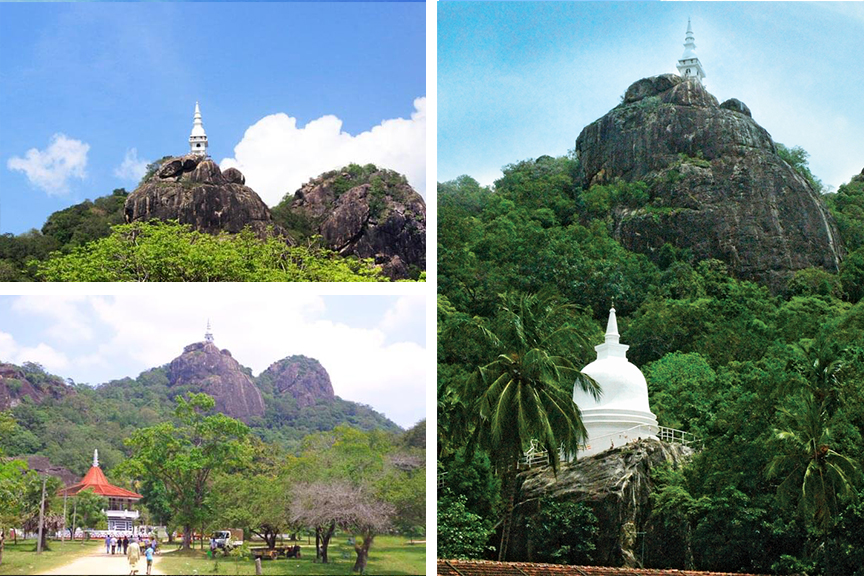 Getting to Dimbulagala Raja Maha Viharaya
From Polonnaruwa travel approximately 12.1 km along the Maradankadawala-Habarana-Thirukkondaiadimadu Highway towards Mahasen Mawatha. Turn to Mahiyangane-Dimbulagala-Dalukkane Highway in Dalukkane and travel approximately 11.7 km along this route to reach the Dimbulagala Raja Maha Viharaya.
Google Location