Distance from Nuwara Eliya – 1.5 km (3 minutes)
Dhammika Bhawana Asapuwa is a Buddhist temple which is situated in Nuwara Eliya. Located at the heart of the Nuwara Eliya town, it is a popular Buddhist temple in the area. Many devotees from the surrounding area and across Nuwara Eliya come to this temple to perform religious rituals.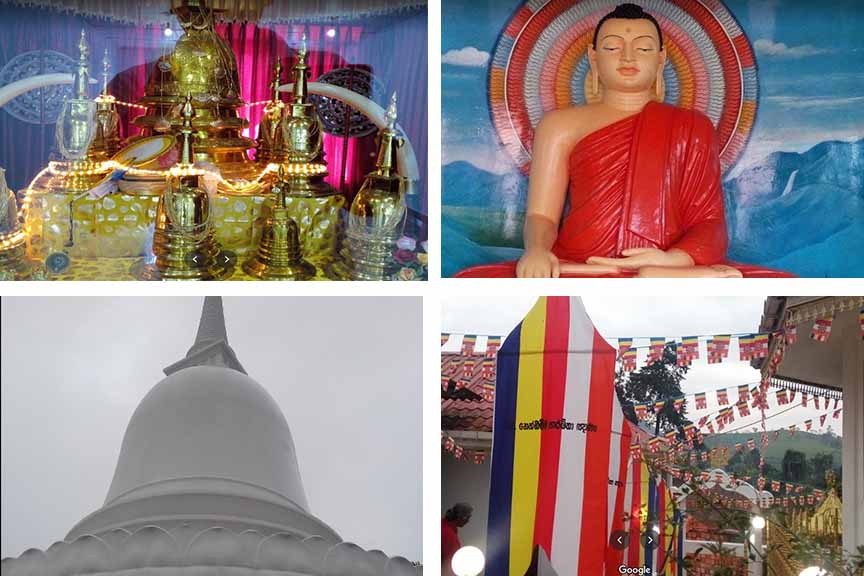 Getting to Dhammika Bhawana Asapuwa
From Nuwara Eliya travel approximately 1.3 km along the Peradeniya-Badulla-Chenkaladi Highway and turn to Abayapura Road to reach the Dhammika Bhawana Asapuwa in Nuwara Eliya.
Google Location