Distance from Nuwara Eliya – 44.3 km (1 hour 26 minutes)
Dehadu Kadulla is an ancient historical monument which is situated in Kadadora village in the Nuwara Eliya district. Kadadora was one of the four entrances to the Maya Rata, which was the western part of ancient Lanka belonging to the Kingdom of Kelaniya. The Kadadora entrance, which is the Dehadu Kadulla, is known as the place where king Dutugemunu hid his sword when coming from Ruhunu to Maya Rata. It is believed that he hid it inside a tree at this location.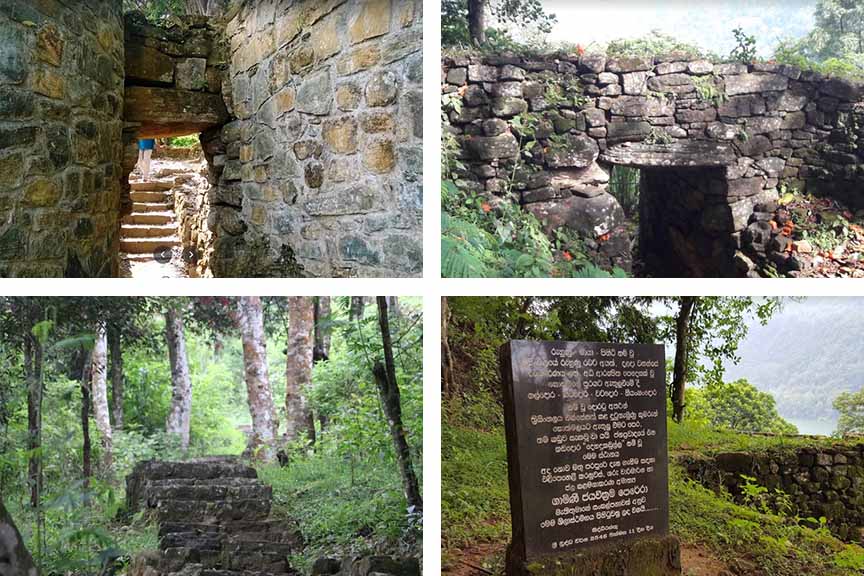 Getting to Dehadu Kadulla
From Nuwara Eliya travel along the Peradeniya-Badulla-Chenkalady Highway up to Ramboda. Then travel along the Ramboda – Sangilipalama Road and Ulapane – Pussellawa Road up to Kadadora to reach the Dehadu Kadulla.
Google Location