Distance from Ella – 41.3 km (1 hour 8 minutes)
Introduction to Buduruwagala Temple
Buduruwagala Temple is a Buddhist temple situated on Buduruwagala Road in Wellawaya. Buduruwagala archaeological site is famous for its beautiful 1000 years old rock-cut Buddha figures. Buduruwagala is the site of the tallest solid rock-carved, standing Buddha statue in Southern Asia. It is a 15 meters tall Buddha statue and is surrounded by smaller statues carved on to rock. The statues depicts tints of orange which shows that it was once painted in orange to depict the robe of the Buddhist monks.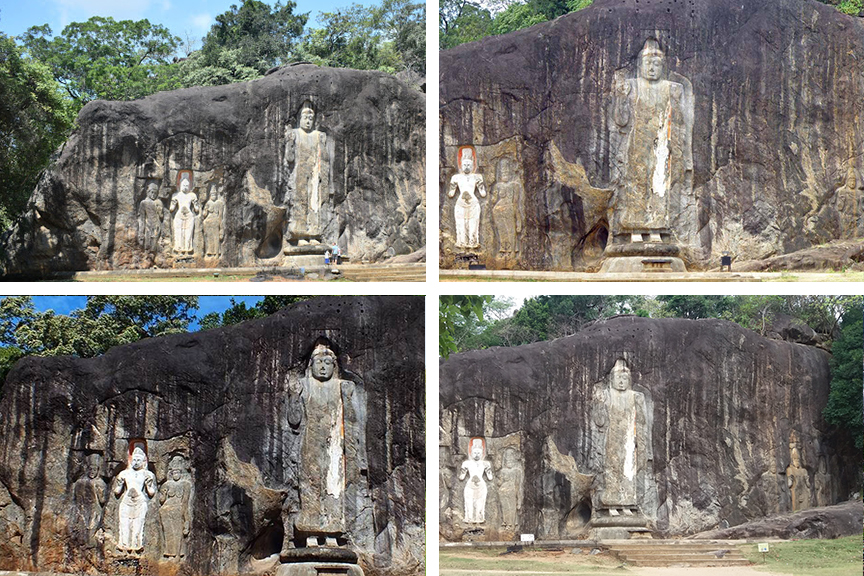 History of Buduruwagala
The name "Buduruwagala" means "The Rock of Buddhist Sculptures". The temple complex at Buduruwagala consists of seven rock cut statues belonging to the Mahayana school of thought. The statues date back to the 10th century. The center most figure out of the three figures to the right of the statue of Buddha is thought to be of Avaloktheeshvara Bodhisattva of the Mahayana Buddhism.
Getting to Buduruwagala Temple
From Ella travel along the Wellawaya-Ella-Kumbalwela Highway until Wellawaya. Turn left at Buduruwagala junction onto Buduruwagala Road and travel approximately 4 km along this route to reach the Buduruwagala Temple.
Google Location