Distance from Nuwara Eliya – 14 km (27 minutes)
Bomburuella Waterfall is situated in Perawella near the border of the Nuwara Eliya and Badulla districts. It is 50 meters high and is also known as "Perawalla Falls". It is the widest waterfall in Sri Lanka and consists of many small waterfalls grouped together.
The source of the Bomburuella Waterfall is a lake located in the central province of Sri Lanka. It is the ideal location to rest, have a picnic and take a bath as you wish. Camping at this site is prohibited by the government of Sri Lanka. The Waters of Bomburuella waterfall has been diverted to a powerhouse in the area and also for use in cultivation.
Getting to Bomburuella Waterfall
From Nuwara Eliya travel along the Peradeniya-Badulla-Chenkaladi Highway and the Rendapola-Galahagama-Ambagasdowa Road passing Katumana, Seetha Eliya and Hakgala up to Bomburuella to reach the Bomburuella Waterfall which is situated along Bomburuella Road in Uduhawara.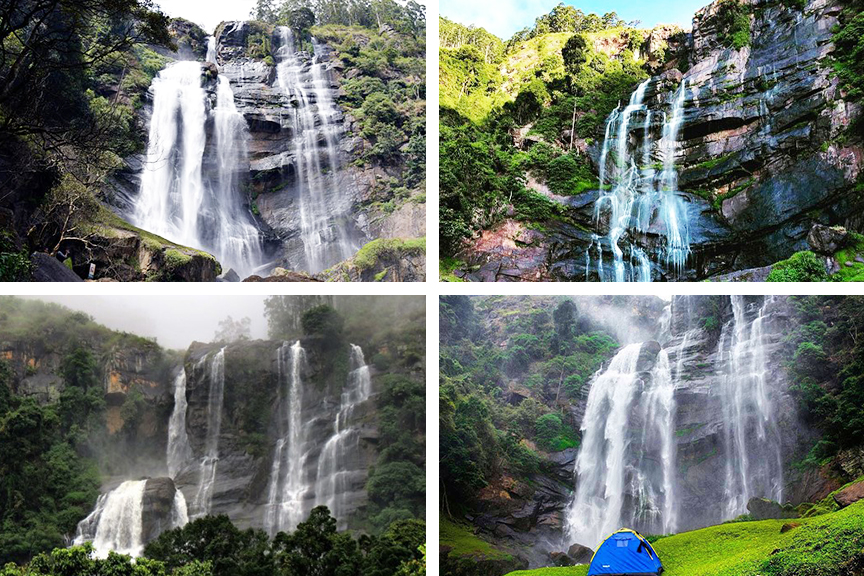 Google Location