Distance from Belihuloya – 75.9 km (1 hour 46 minutes)
Batadombalena Cave is an archaeological site situated in Kuruwita. This archaeological site contains evidence of habitation from 8,000 years BCE being the home of the "Balangoda Man". Batadombalena Cave has a size of approximately 15 m × 18 m × 24 m. Accessing this cave is a difficult task and a hectic hike. It is required to trek through a jungle track with rocks and also deal with leeches while following the footpath through rubber and tea estates. The ancient and historic Batadombalena Cave belongs to the Stone Age.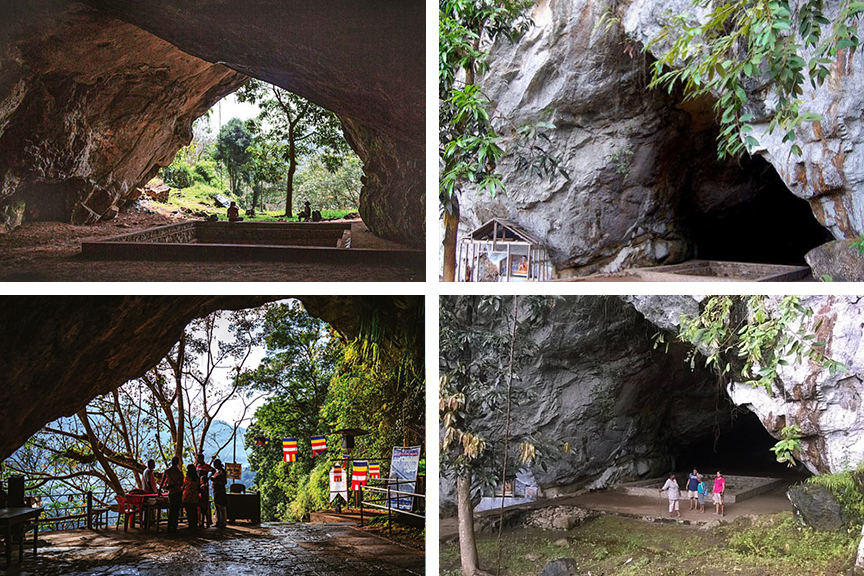 Getting to Batadombalena Cave
From Belihuloya travel along the Colombo – Batticaloa Highway passing Aluthnuwara, Balangoda, Opanayake and Ratnapura up to Kuruwita to reach the Batadombalena Cave.
Google Location