Distance from Belihuloya – 21.1 km (54 minutes)
Introduction to Bambarakanda Falls
Bambarakanda Falls is situated in Kalupahana in the Badulla district. It is the tallest waterfall in Sri Lanka with a massive height of 263 meters. It is the 299th highest waterfall in the world. The fall is formed by a branch of the Walawe River, namely Kuda Oya. The falls are surrounded by a forest of pine trees which forms a picturesque scene.
Visiting Bambarakanda Falls
Bambarakanda Falls is situated at an elevation of 1100 m. It is a horsetail type of waterfall with a single drop. The waterfall has a natural base pool which is ideal for bathing. The surrounding area is popular as a photography spot. Locals also come here for picnics with family and friends. The best time to visit Bambarakanda Falls is from March to May. It is when the water flow is at the highest level. June to September tends to be the dry season which makes the hiking season go from April to September.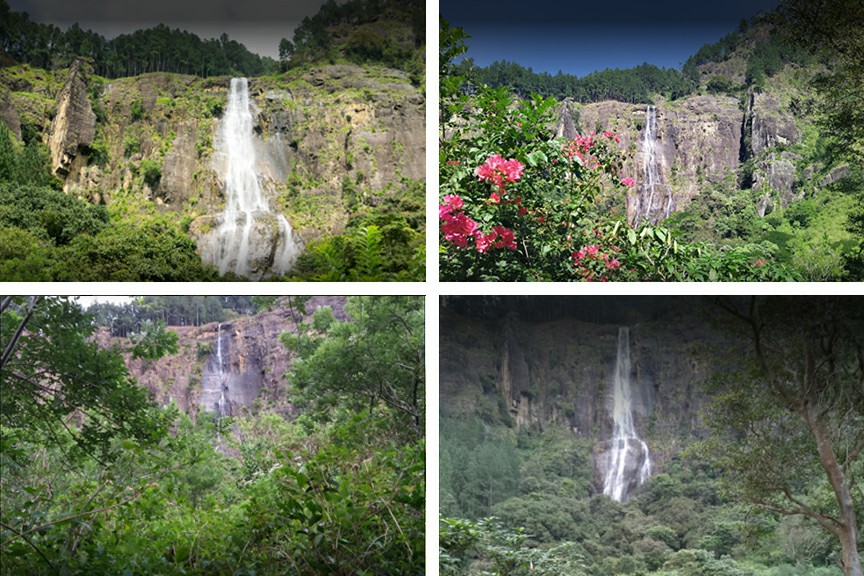 Getting to Bambarakanda Falls
From Belihuloya travel along the Colombo – Batticaloa Highway up to Kalupahana in the Badulla district to reach the Bambarakanda Falls situated in Kalupahana – Ohiya Road.
Google Location