Distance from Ella – 67.9 km (2 hours 08 minutes)
Balangoda Ranmudu Falls is situated near the Ranmudu River in the Ratnapura district. It is 45 meters high and 3 meters wide and cascades down a huge rock formation. The water flowing from the Balangoda Ranmudu Falls irrigates the villages of Meddegama and Thanathiriyanwela. Local villagers believe that the waterfall was used by the daughter of an ancient warrior King Sitawaka Rajasinghe, to bathe. At one time the ring on the princess's finger had slipped into the pool when a large rock had fallen from above, pinning it to the riverbed.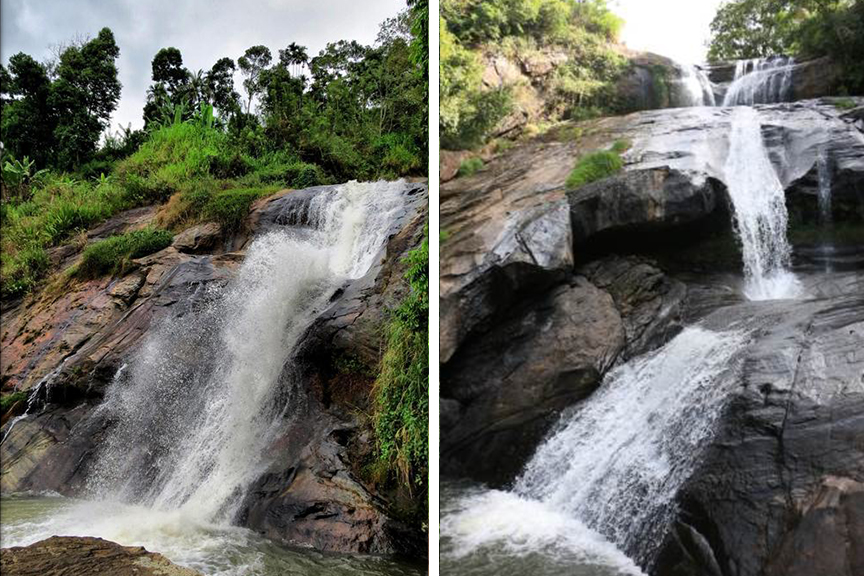 Getting to Balangoda Ranmudu Falls
From Ella take the Colombo – Batticaloa Highway and go past Kumbalwela, Bandarawela and Haputale until Aluthnuwara. Travel along Nelliwala Road in Aluthnuwara to reach the Balangoda Ranmudu Falls.
Google Location